FRISYREINSPO TIL JULAFTEN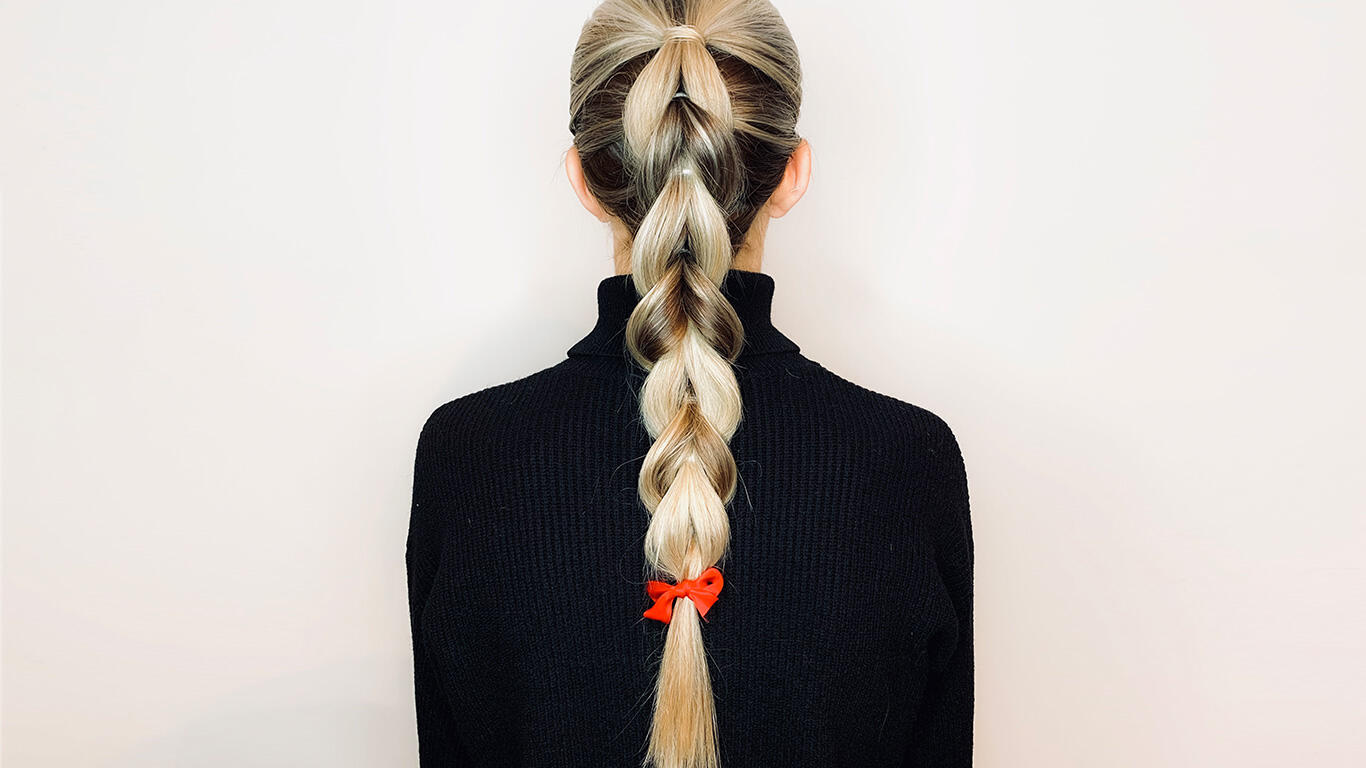 Glamorøst? Trendy? Avansert eller lekende lett? Vi har tipsene (og veiledningene) du trenger for å fikse årets frisyrer på no time.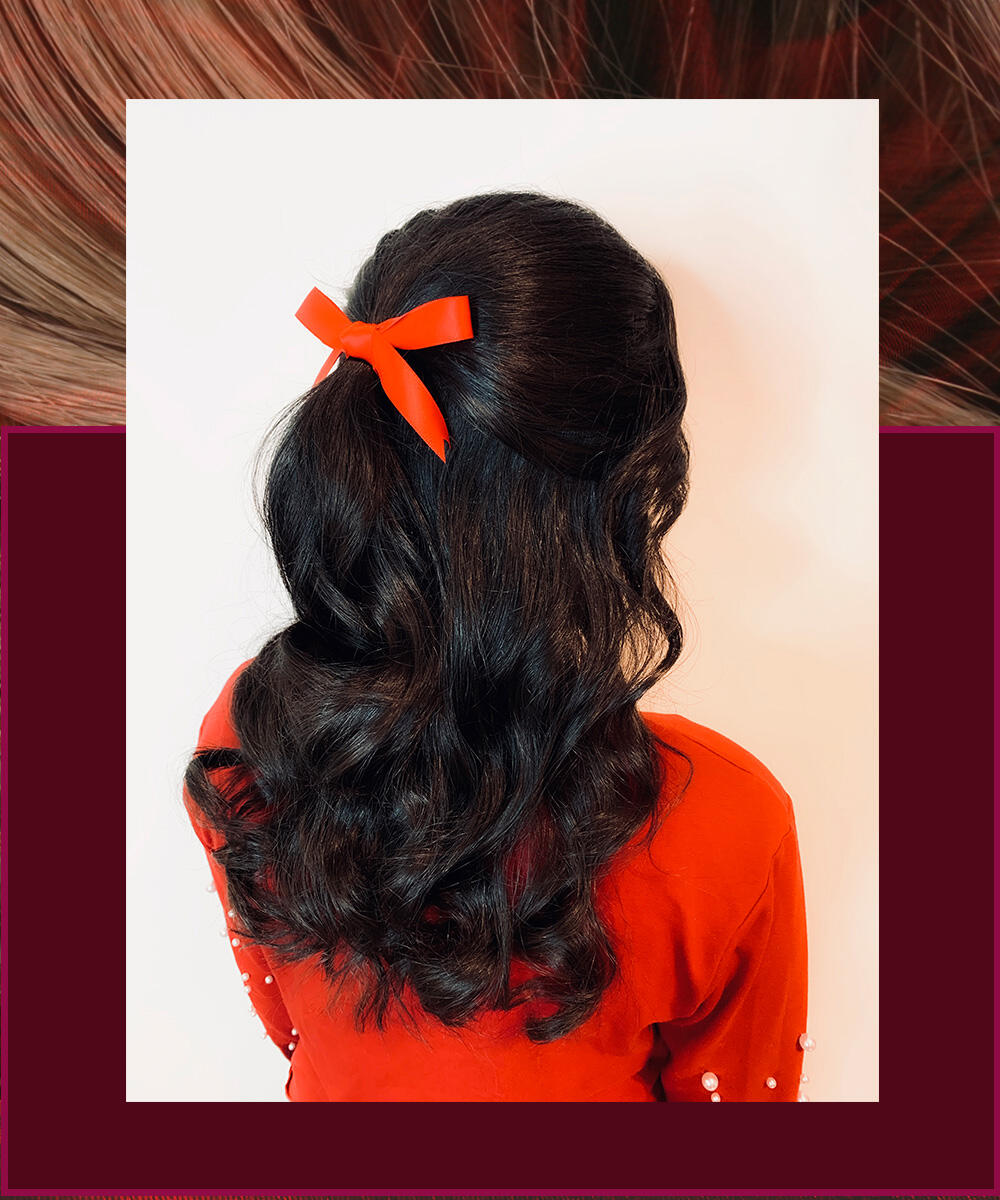 Glam it up
Superglamorøs frisyre på no time? Ja takk! Bruk et silkebånd for å gjøre hverdagsfrisyren festfin på to minutter. For å gjøre den ekstra glamorøs, anbefaler vi store beachwaves (du lager dem lett med vår World Pro krølltang 38 mm).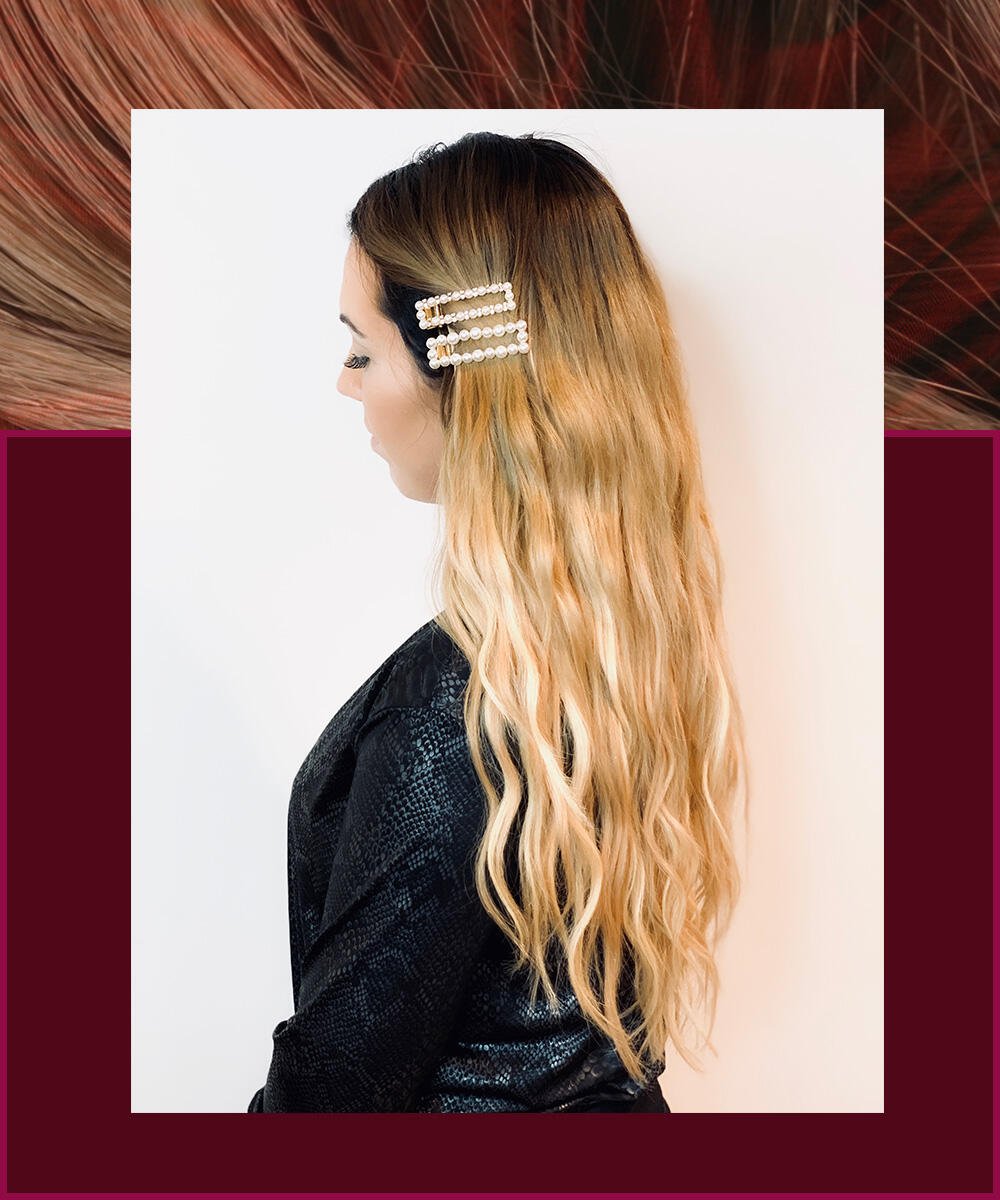 Trendy on a budget
90-tallet er tilbake, og vi elsker det! Til denne looken kan du krølle håret eller ha det akkurat som det er. Sleek eller rufsete – du bestemmer. Alt du behøver å gjøre er å feste flere bobbypins eller hårspenner akkurat som på bildet.
Psst! Du vet vel at en bobbypin skal sitte med den flate siden opp og den bølgete ned mot hodebunnen? Da kommer den til å sitte mye lenger!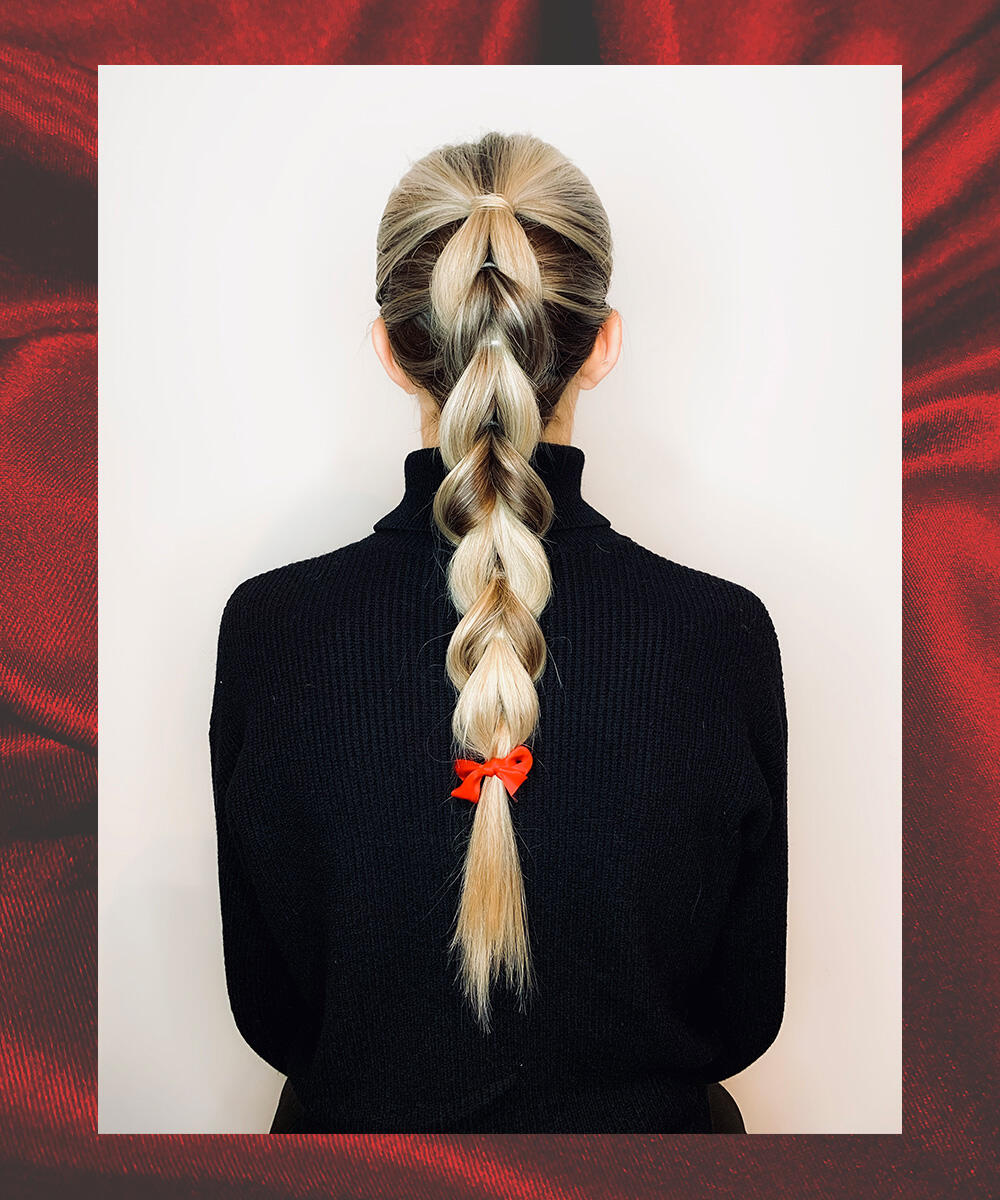 Make it both, please!
En pull through braid er som en hybrid mellom en superfin hestehale og en flette.
1. Sett opp håret i en vanlig topp i ønsket høyde.
2. Del hestehalen i to like store deler. Lag en overdel og en underdel. Fest en strikk rundt den første delen og lag en løkke. Trekk den nederste delen gjennom løkken slik at den havner på forsiden.
3. Gjenta til du har kommet helt ned.
4. Fest med en strikk. FERDIG.
PS. Hvis du vil ha en mer slurvete look, kan du dra litt i sidene på fletten.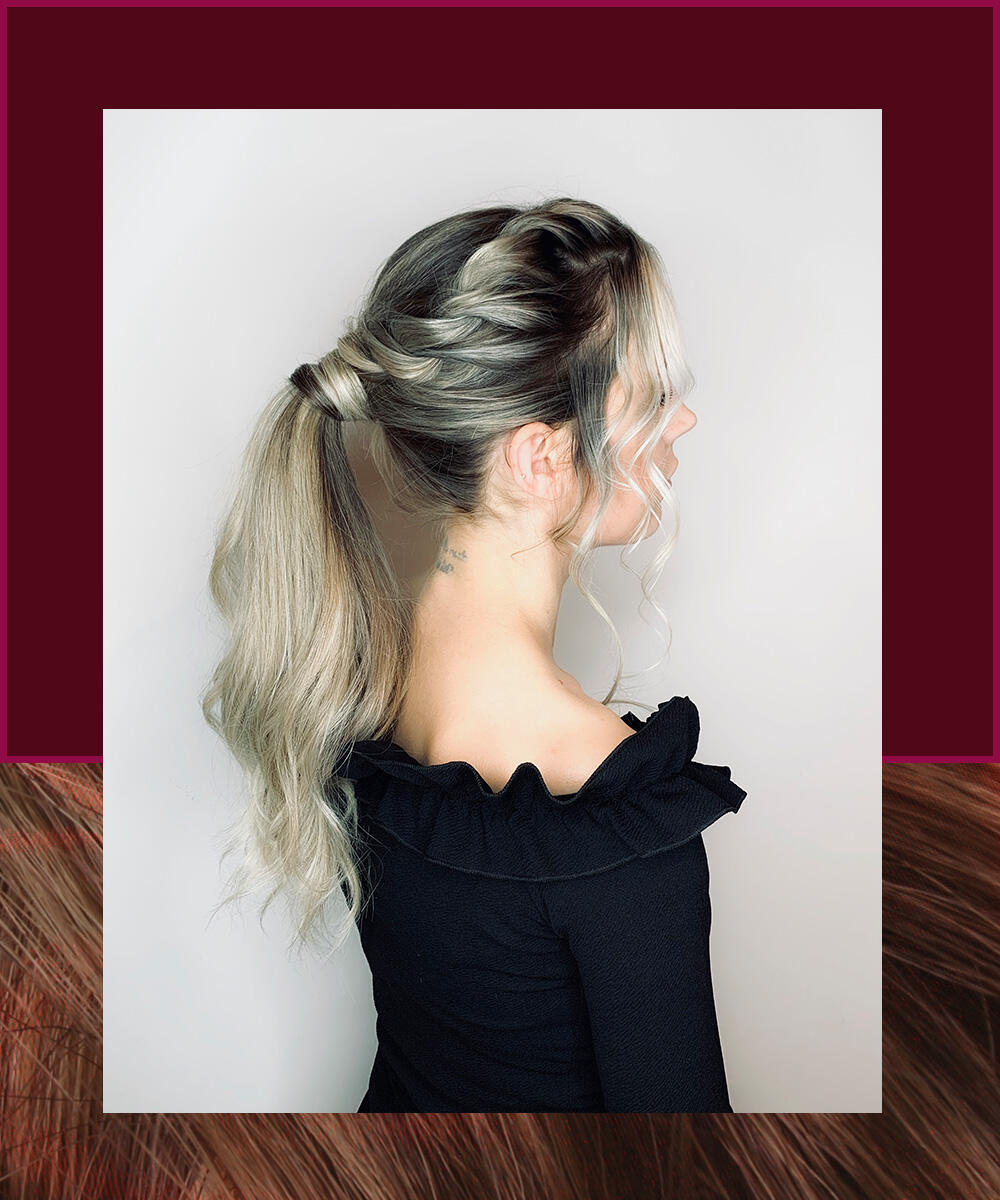 Twist it real good
Lag en ponytail med en twist!
1. Del håret i en midtskill.
2. Ta i volumpudder for å få mer struktur og volum i håret.
3. Lag en trekantet seksjon ca. 3-5 cm fra midtskillen og la det stå igjen noen hårlengder som kan ramme inn ansiktet ditt.
4. Del seksjonen i to deler og vri den nederste seksjonen over den øverste seksjonen.
5. Lag en ny seksjon av håret i den øverste seksjonen og bruk deretter den andre hånden til å legge til en ny seksjon til den nederste seksjonen og vri igjen.
6. Gjenta til du har nådd nakken, og sett opp håret i en hestehale.
7. Gi fletten en slurvete look ved å dra litt i sidene for å få den til å se fyldigere ut. Ta en liten seksjon fra hestehalen og snurr den rundt over toppen og fest med en bobbypin.
8. Påfør varmebeskyttelse på hestehalen og bruk vår 38 mm krølltang til å lage store krøller. La dem avkjøles før du børster gjennom.
9. Nå er du ferdig! Ta et bilde for å forevige looken (tagg oss gjerne slik at vi får se resultatet @rapunzelofsweden).
Hvis du vil ha twisten på begge sider, må du bare huske å feste den første twisten skikkelig før du begynner med den andre siden.