Tape Extensions
Rapunzel's Tape extensions give you a hair extension and/or thickening in an easy and gentle way. Rapunzel's Tape-on extensions are made of real hair and come in Premium (remy hair) and Basic (also called original hair). The method is attached with a tape that's specially developed for hair extensions. The method is suitable for everyone and the thin attachment surface gives a natural result. The hair is available in several different colours and can easily be cut and styled to your desired style.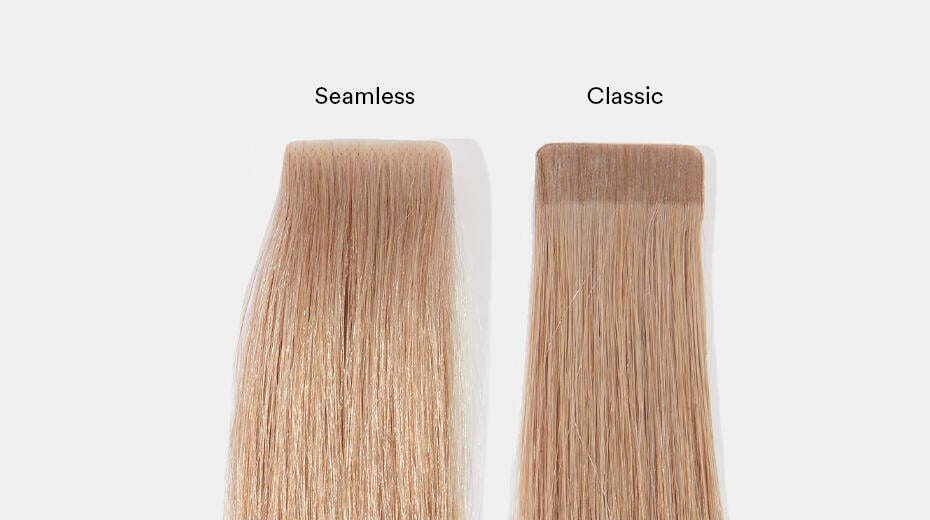 Seamless features hair-covered attachments that are almost invisible in your own hair. They are therefore ideal for attaching to places where your extensions can be exposed, for example on the top of a hair section or on the sides and nape, closer to the hairline.
Classic features transparent polyurethane (PU) attachments that match your own hair. They are ideal for attaching in places where they are less exposed, for example on the underside of a section of hair or further back on the head.