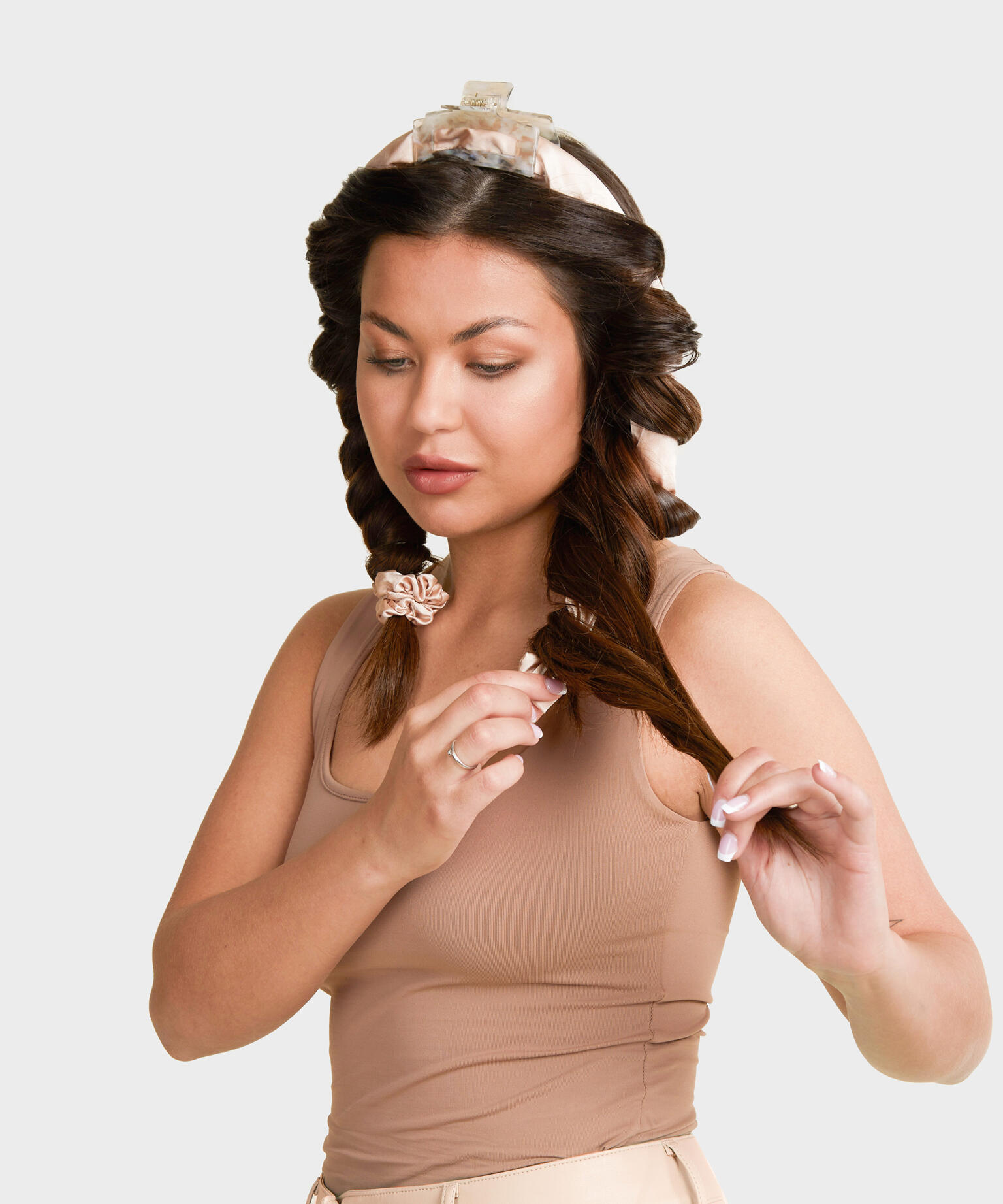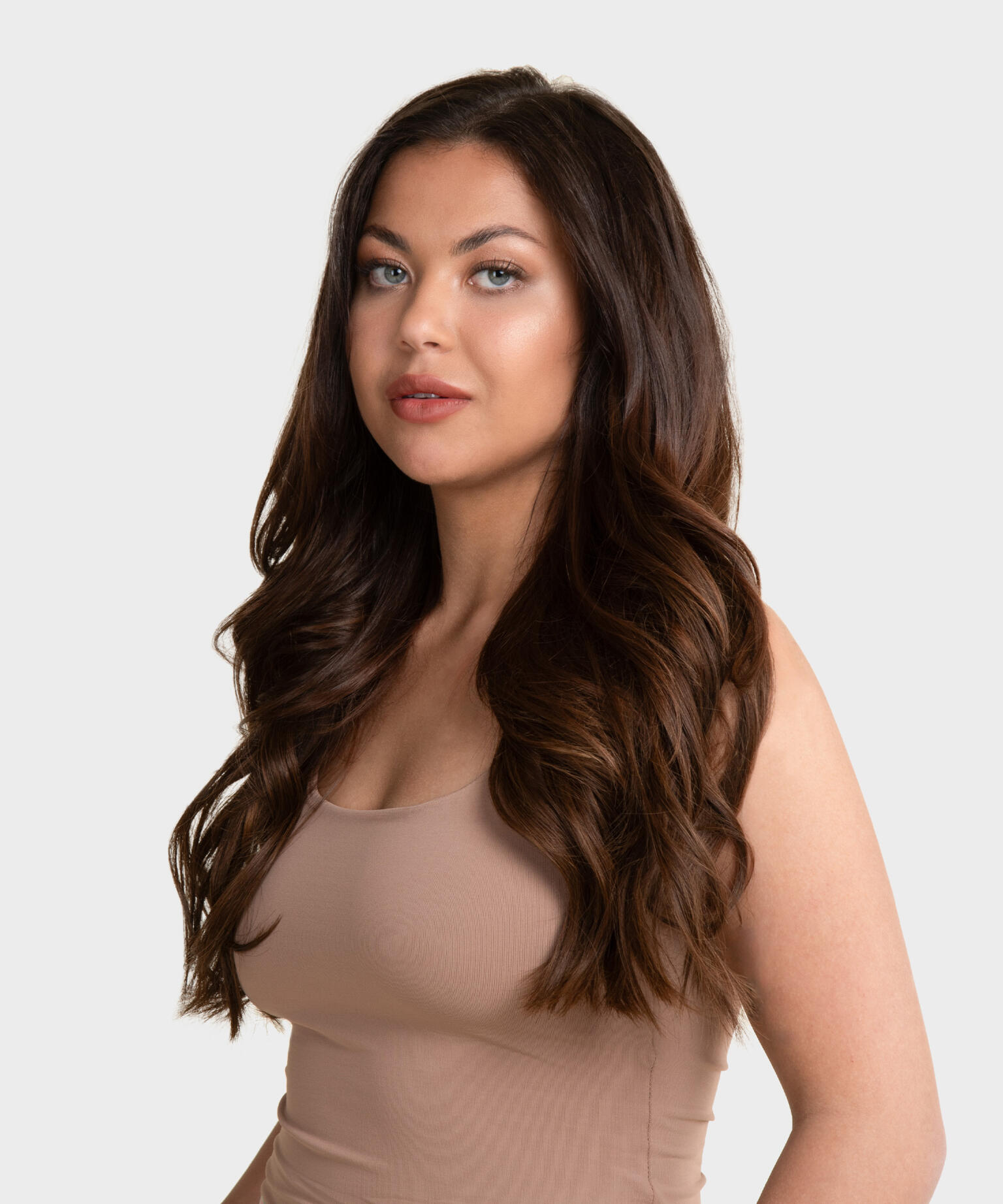 Heatless curls kit
Now it's easy to embrace the TikTok heatless curls trend. This kit contains everything you need to easily and gently create the perfect curls – without using heat.
Included
1 satin bracket with built-in, flexible steel wire (diameter 90 x 3 cm)
2 satin scrunchies
1 hairgrip
Note! The Heatless curls kit cannot be washed in the washing machine.
This is how
For best results, use on slightly damp hair
Divide the hair into two sections
Use the hairgrip to secure the bracket on the centre of the head, ensuring that each side of the bracket is the same length
Twist the hair around the bracket and secure with the scrunchie
Leave on for at least 3–5 hours until the hair is completely dry, or overnight
Remove the scrunchie and the bracket, and style your hair as desired
Finish with hairspray for the best hold.