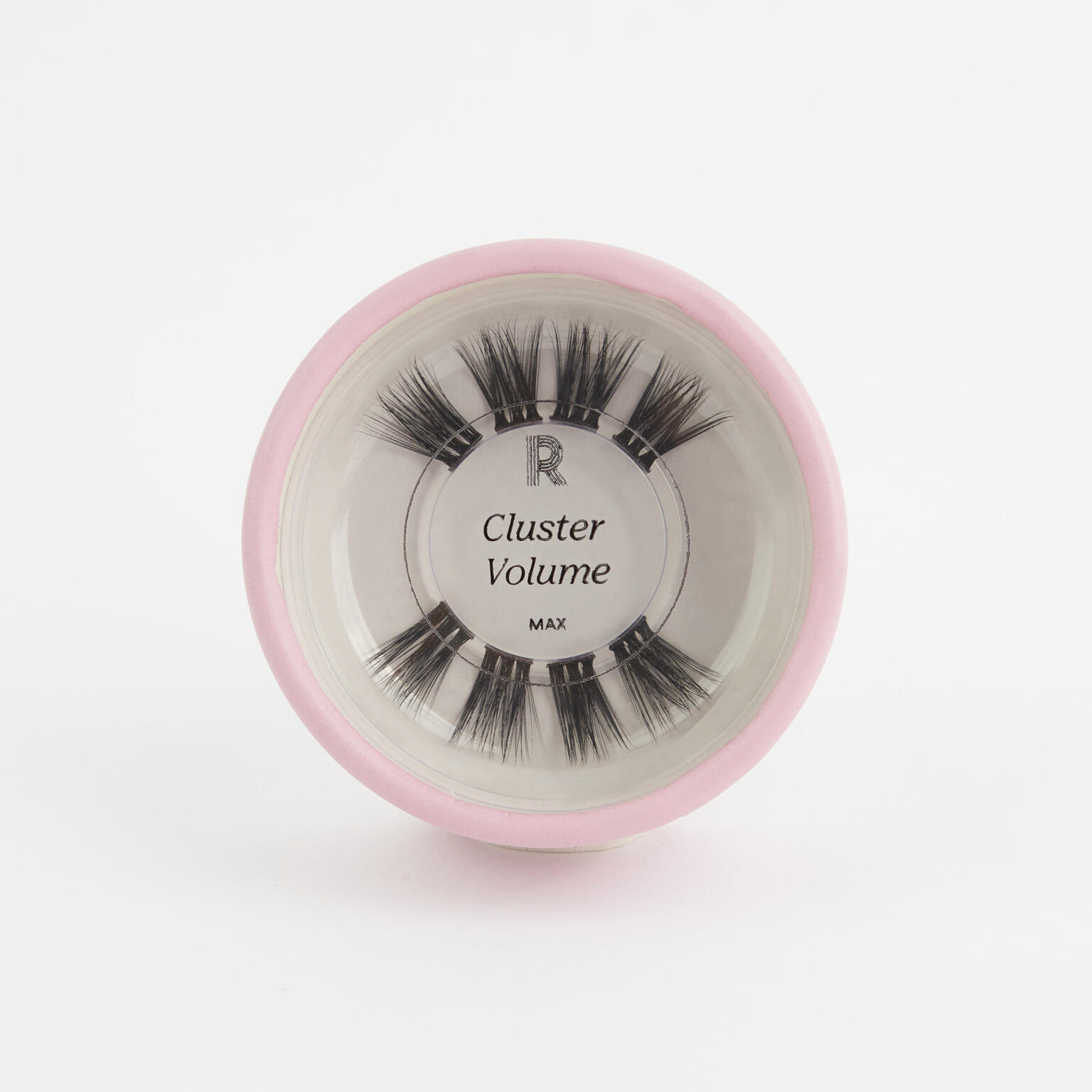 Rapunzel's Cluster Volume Eyelashes are versatile false lashes that come in sets of four per eye. Use all four pieces for maximum volume and length or use individual pieces to create a defined look. The soft attachment strip is thin and flexible for a comfortable feel. The featherlight lashes are easy to apply with Rapunzel Eyelash Glue and can be reused.
Qty: 2x4 eyelash pieces
Colour: Black
Material: Synthetic fibre
Glue not included.
Remove a false lash from the package using tweezers
Apply a thin layer of Rapunzel Eyelash Glue to the attachment strip of the eyelash and allow to dry for a few seconds
Apply the eyelash along your own lash line, starting at the outer corner
Turn the tweezers and press
Repeat steps 1–4 with additional lashes until the desired result is achieved. Place each new lash inside the previous one.