What is Balayage & Colormelt?
Both Balayage and Colormelt consist of vertical strands that are dyed by hand. The smooth colour transition from the scalp downwards is perfect if you have natural, undyed or sun-kissed hair, or if you visit the hairdresser less frequently than usual. Our shades can also be mixed and matched with all of those in our hair extension range to create natural-looking shifts or a sun-kissed appearance with single highlights.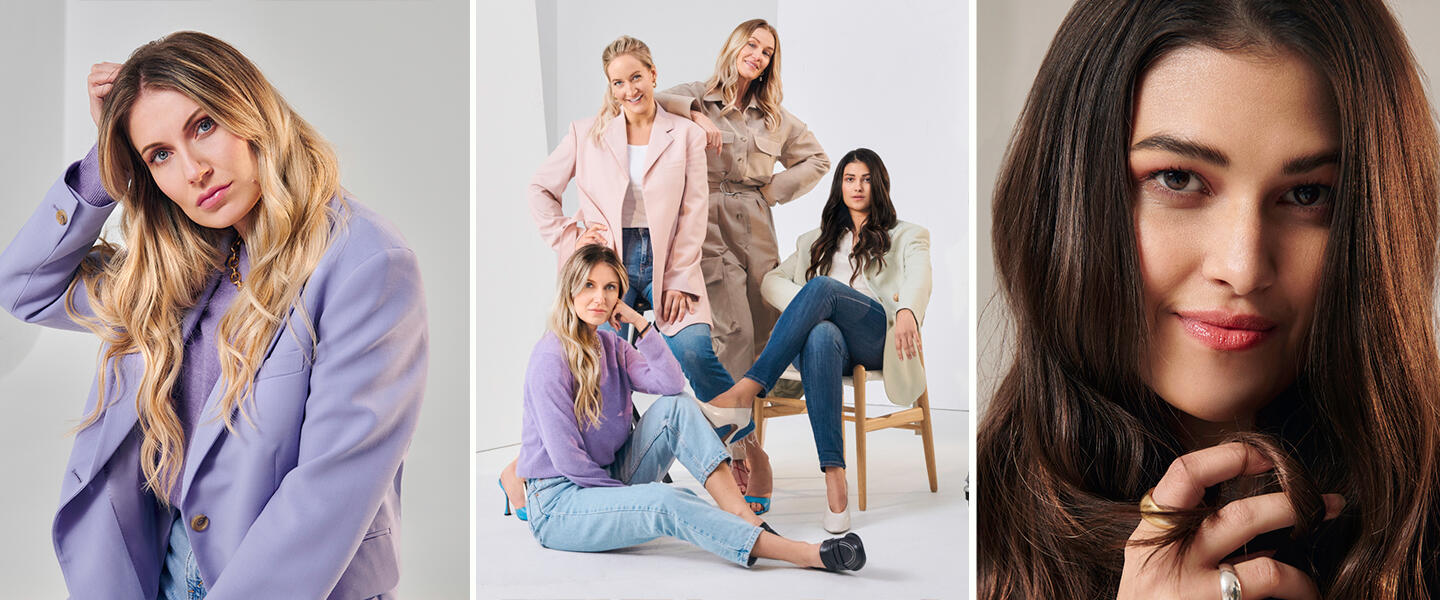 Balayage
Balayage comes from the French word "balayer", which means "to sweep". Balayage is thus a colour technique whereby the colour is painted onto the hair by hand in a sweeping motion to get a natural look. The darker tones at the roots gradually shift into lighter ones further down, which creates beautiful effects that don't require as much maintenance as complete colours.
Colormelt
Just as the name suggests, Colormelt is a technique whereby the transition between the shades fuses in such a way that it's not obvious where one shade shifts into the next. Colormelt comprises at least three different shades which cause the base colour to blend into the coloured hair. It provides a very soft transition that's desirable if you want to embrace a wider range of shades.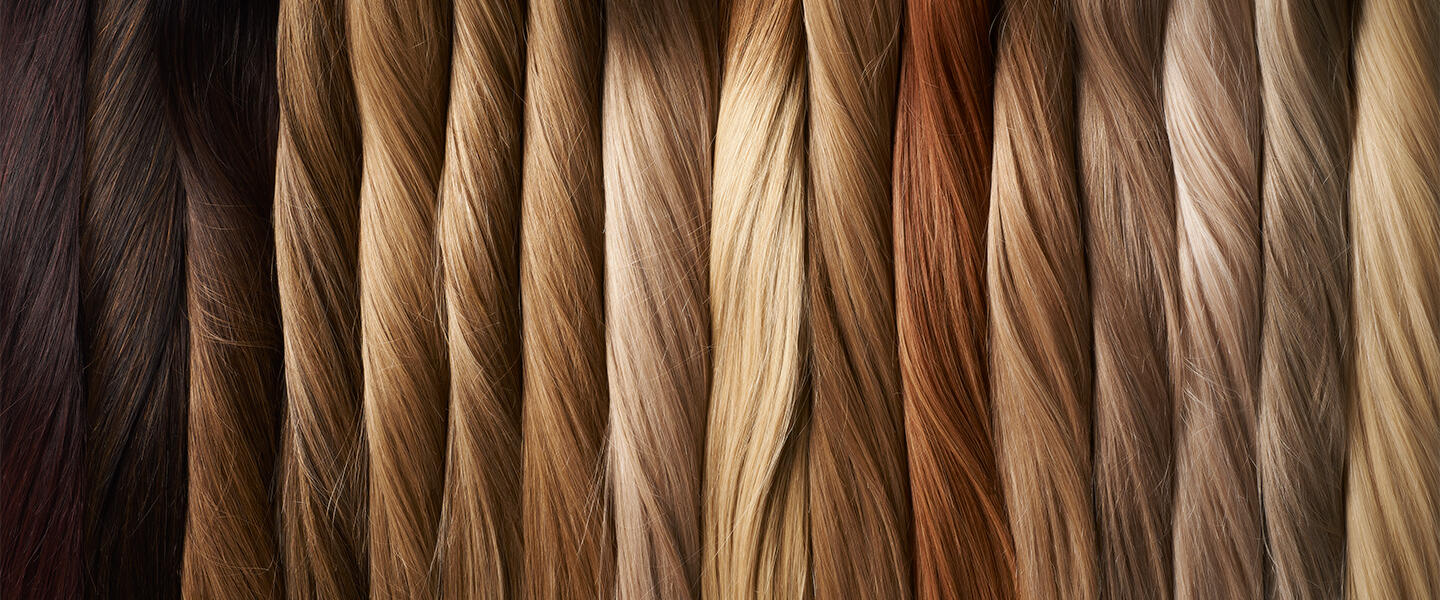 5 tips for choosing your shade
The most important of all
You should feel great with your hair shade! All the basic rules go out of the window if you don't feel happy and comfortable in your chosen shade.
Accentuate the eyes
If you have brightly coloured eyes, e.g. light blue, you can accentuate them by opting for a darker hair shade, or vice versa.
If you have green eyes, you can accentuate them with red tones.
The right shade for your skin tone
If your skin is a rosy shade, avoid red hair tones. However, if your skin leans more towards yellow, you should avoid yellow hair tones.
If you have beige or dark toned skin, most shades are suitable.

Set the bar
How much time do you want to spend on your hair? Bear in mind that some shades require more maintenance than others.
A shade that is close to your own natural colour requires less time and also grows out less obviously.

Ask for help
If you feel uncertain, we recommend you speak to an expert. Book a free consultation with us and we'll help you to find the right solution.
Book a consultation at one of our salons or get help online.