Wedding season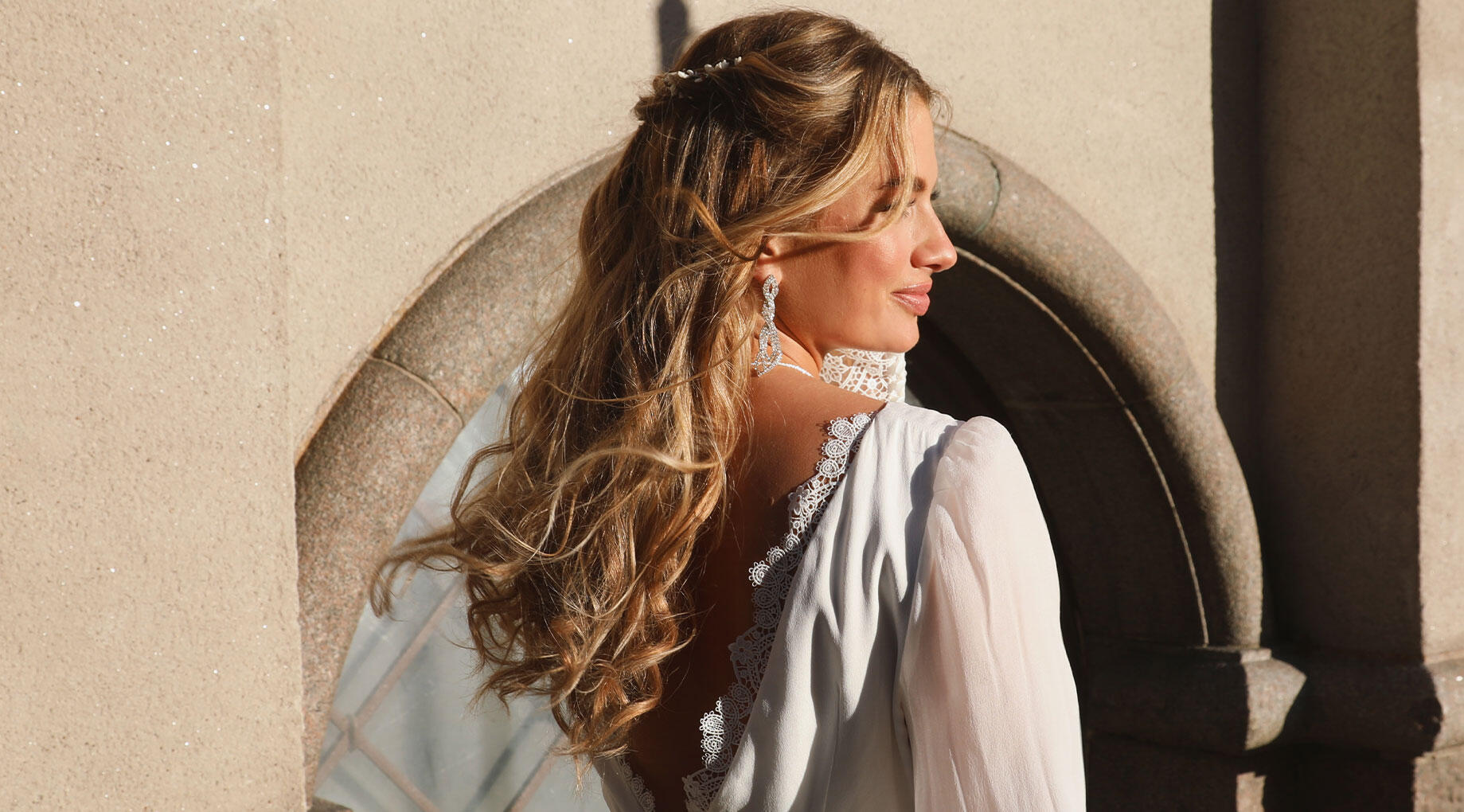 Wedding season is finally here and we're looking forward to a real wedding boom this summer! One of the biggest bridal trends is weekend weddings – a time for boundless creativity when it comes to styling and hair. Hair extensions from Rapunzel of Sweden offer great possibilities to create fantastic wedding hairstyles. Be inspired by our top favourites and dare to vary your hair from day to day. Choose one hairstyle for the pre-wedding dinner, one for the wedding itself and one for brunch the day after.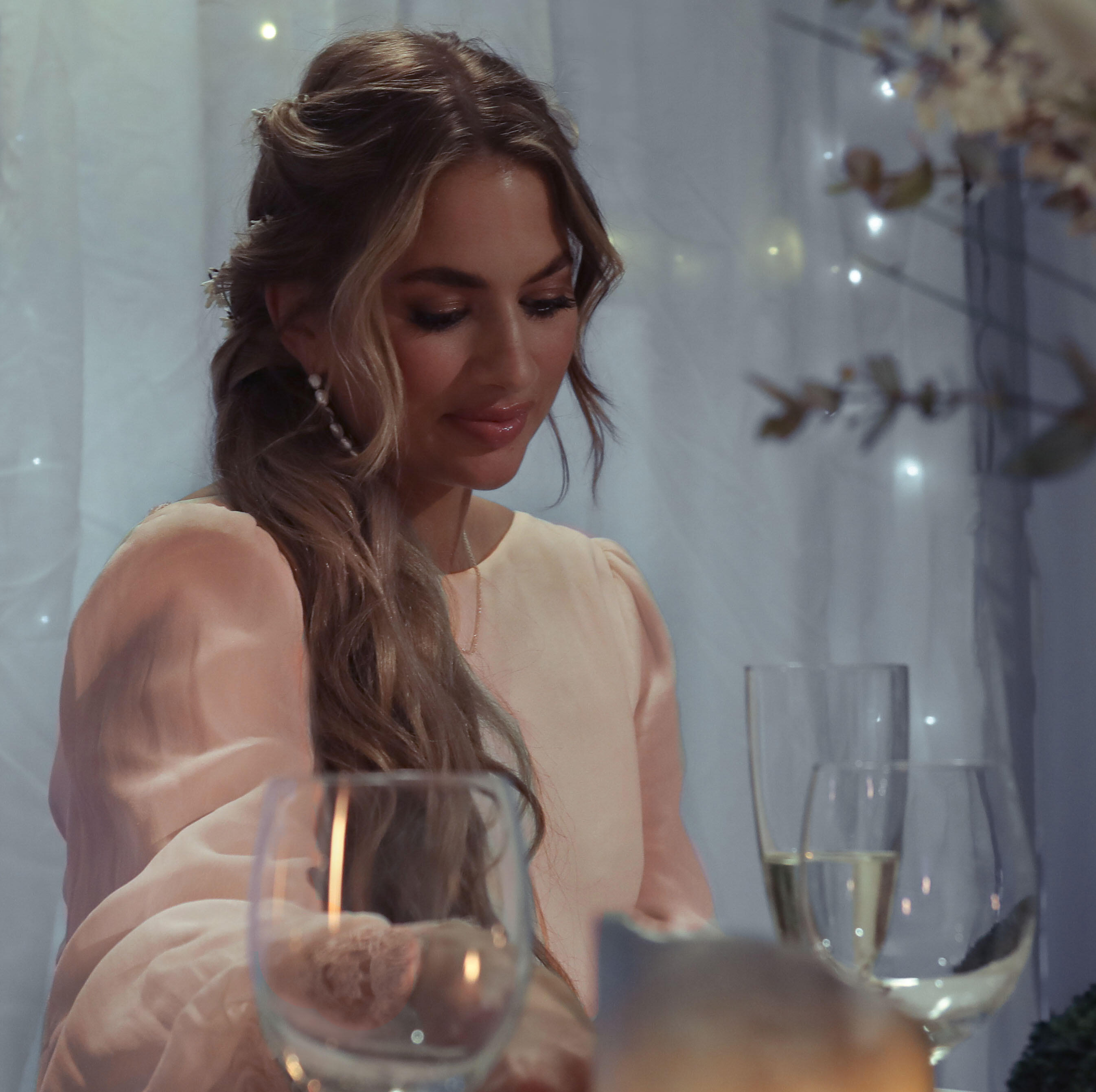 Start your weekend wedding with a dinner attended by your closest friends and family. Go for a hairstyle you can easily fix yourself and that makes you feel like a star.

Insert a Sleek Hairband to quickly create a voluminous hairstyle, and curl it together with your own hair. Carelessly twist two small sections of hair from the sides and fasten with pins at the back of the head. Put the hair up in a low ponytail on the side and wrap a section of hair around it. And why not add a Clip-in Ponytail to your ponytail for even more volume?

Want to give your guests a hint before tomorrow's wedding? Add some flowers from the bride's bouquet to the twisted strands. It doesn't have to be more complicated than that to create a beautiful hairstyle, and it's also perfect for everyday weddings or bridesmaids.

Tip! Wash your hair the evening before and go for a heatless curling method overnight for gentle curls. Curl your Sleek Hairband and Clip-in Ponytail the day before, and you'll have a style ready when it's time for dinner.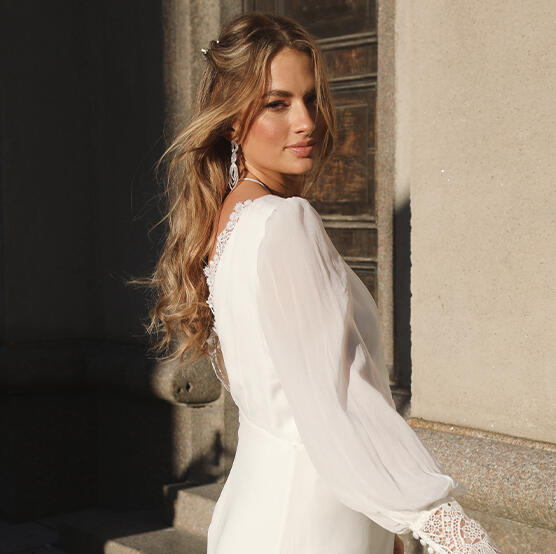 On the wedding day, go all in for a hairstyle you feel comfortable in. A perfect wedding hairstyle is one that allows you to forget your hair during the day, but still makes you feel beautiful.

Use hair extensions to take your wedding hairstyle to new heights by adding extra volume and length! If you want long-lasting extensions, insert Tape-on Extensions a few days before the wedding, or choose a Clip-on set if you want to be able to remove your extensions at night.

For a simple and pared-down look with a bohemian touch, create soft curls by twisting some strands on one side. Run it round your head slightly and secure with pins. Decorate it with flowers or other accessories, and you're ready for the wedding and for partying! If you want to keep your hair in place on the dancefloor, put it in a low ponytail just like the night before and you'll be just as chic.








The day after a long wedding night. You'll probably be a bit tired, but of course you want to look your best for brunch. Go for a quick hairstyle that you can easily fix yourself!

Tie your hair up in a high ponytail – always a stylish option! You don't need to wash your hair beforehand – just spray with a moisturising spray, brush through and put up. Add a Clip-in Ponytail if you want a really voluminous ponytail, letting a couple of strands from yesterday's curls hang loosely around your face. This is the perfect hairstyle to bid farewell to brunch and embark on the wedding trip.
Think about who you are and what you like.


Try out hairstyles before the big day to make sure you choose the right one for your wedding!


Choose a style that you feel really comfortable in. Don't opt for a style that you think looks good on others.


Try to create a common theme between your hair, makeup, outfit, flowers and table setting.


Not sure? Book a consultation and we'll help you to choose the right hairstyle and extensions to suit you.