Thick locks have never been easier!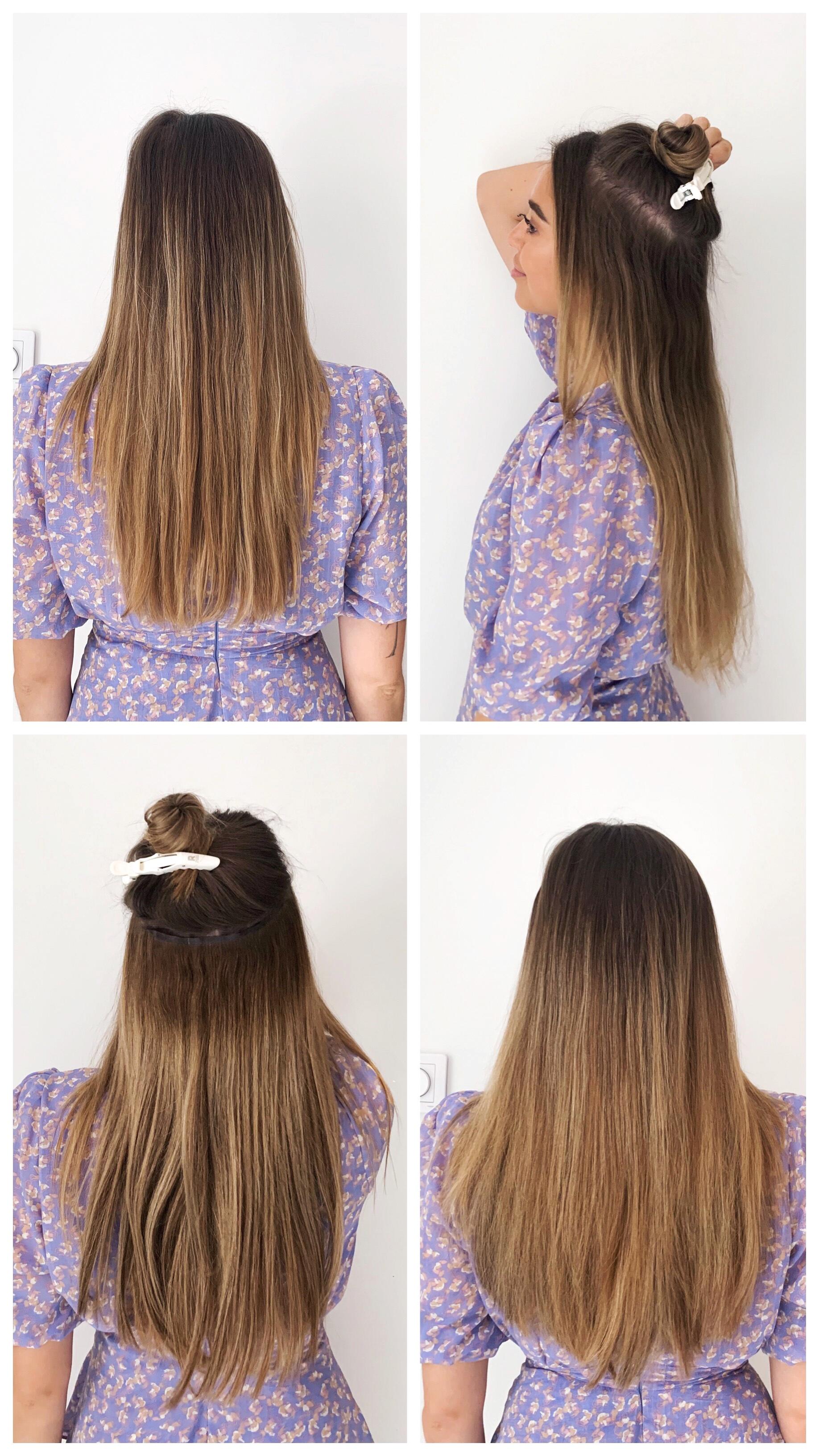 This is how:
Divide your hair horizontally with the help of the accompanying pin tail comb. Put up the uppermost third of your hair with the hairgrip.


If it's your first time, choose the size you think fits best! Thread it through the horizontal hole and select one of the holes to attach to. Repeat on the other side and adjust until it feels as comfortable as possible.


Attach the Sleek Hairband.


Attach the clips to your own hair by bending them until you hear a click. To ensure it stays in place, you just click in place. Tip! For a longer-lasting look, you can backcomb the hair closest to the parting.


Release the hair and let it fall down over the end of the weft. Comb over the strip.


Style as desired and enjoy your new locks!