Festive season hair inspo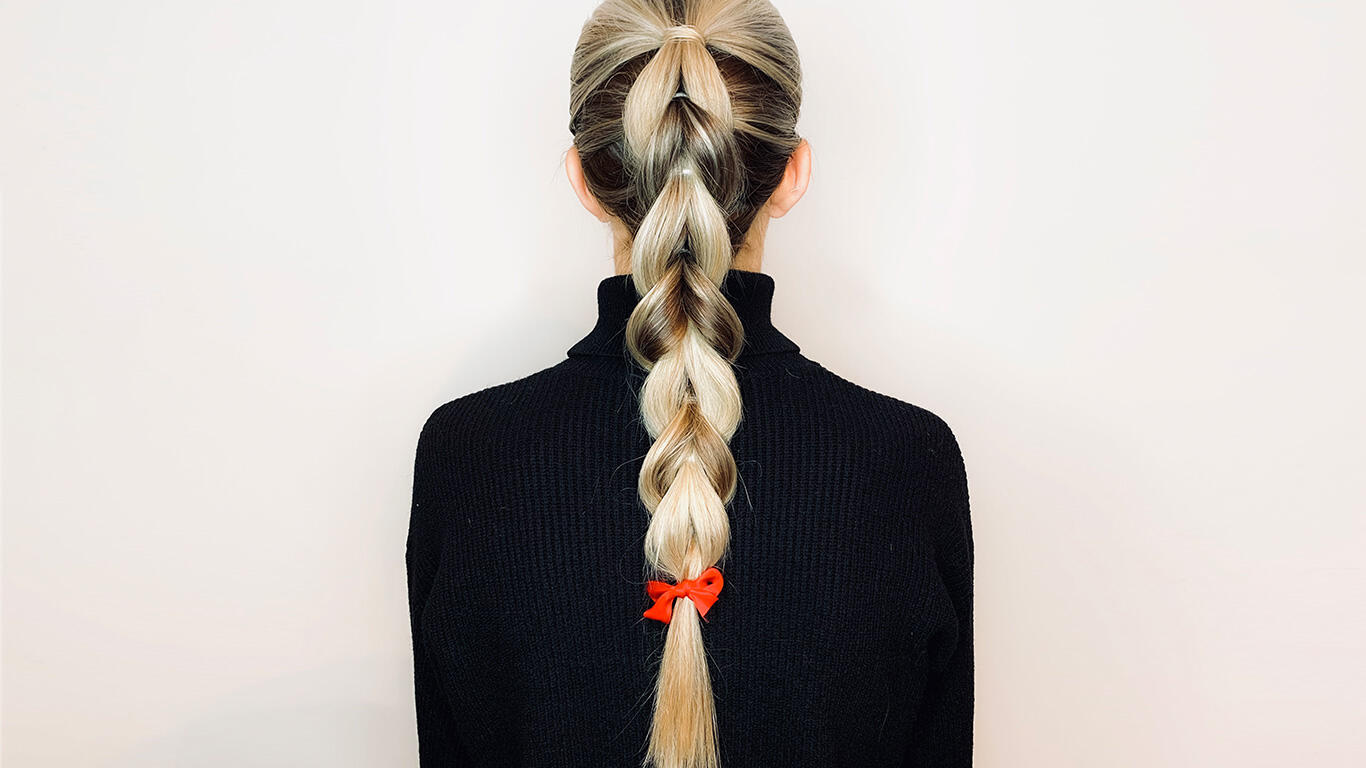 Glam? Trendy? Super simple or advanced? We have the tips (and products) you need to snag this year's hairstyles in no time.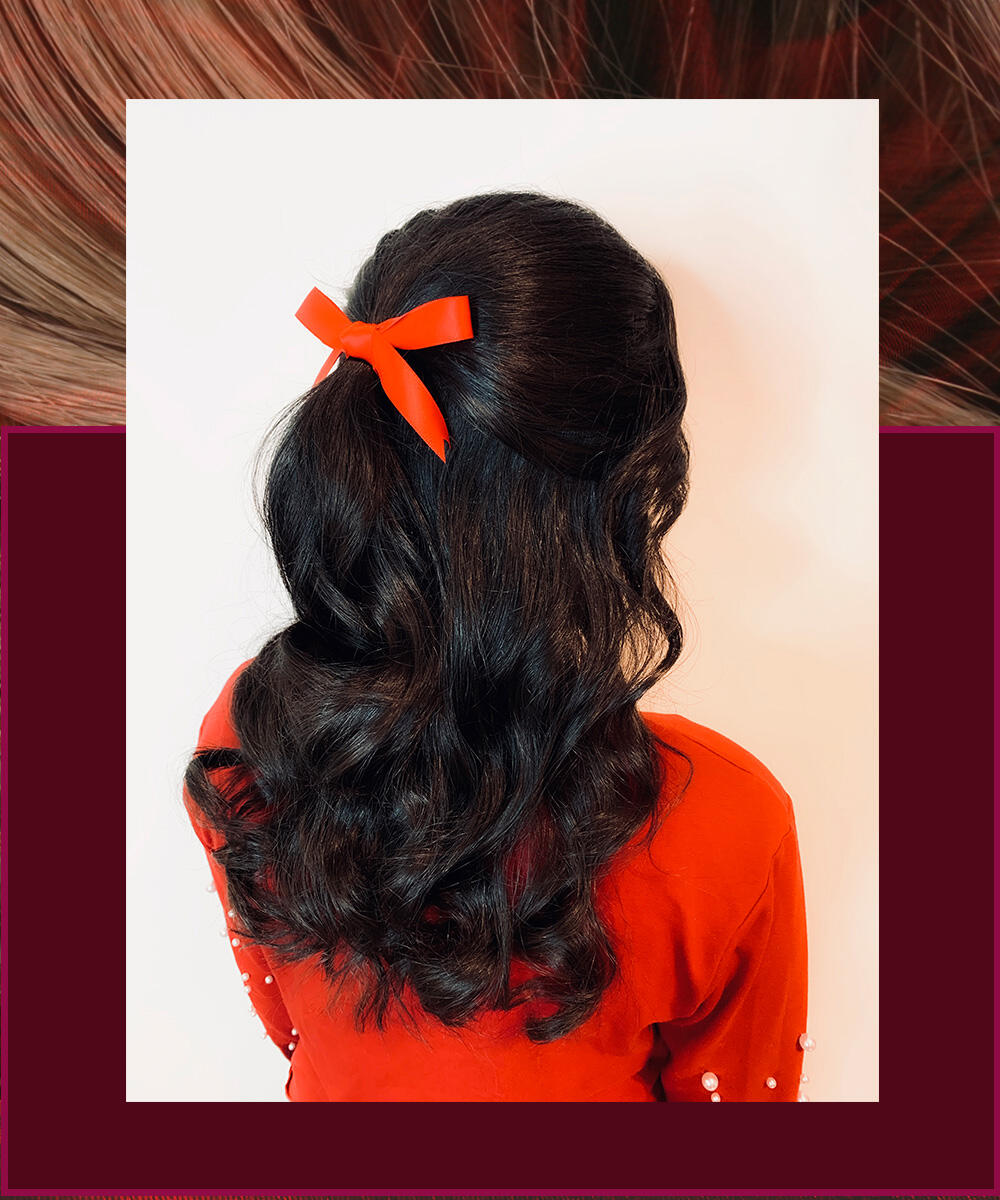 Glam it up
Super glam style in seconds? Yes please! Use a silk ribbon to bring the party to your everyday style. We recommend large beach waves for an extra touch of glam (our World Pro 38 mm curling iron makes it easy).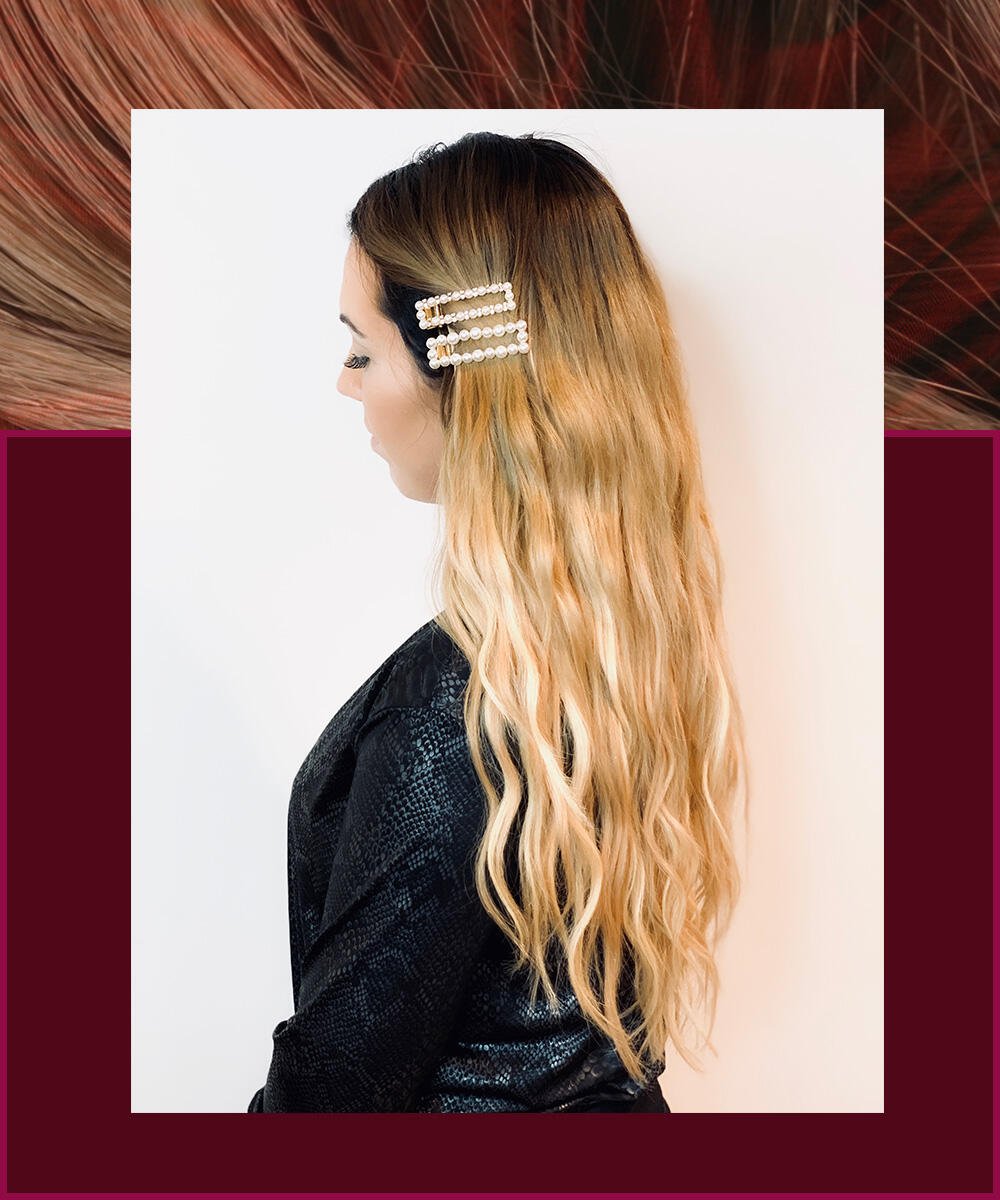 Trendy on a budget
The 90's are back and we're loving it! For this look, you can curl your hair or leave it just the way it is. Sleek or messy chic – you decide. All you have to do is attach a few bobby pins or barrettes as shown in the picture.
Psst! Did you know that a bobby pin should sit with the flat side up and the curved side toward the scalp? It'll hold a lot longer that way!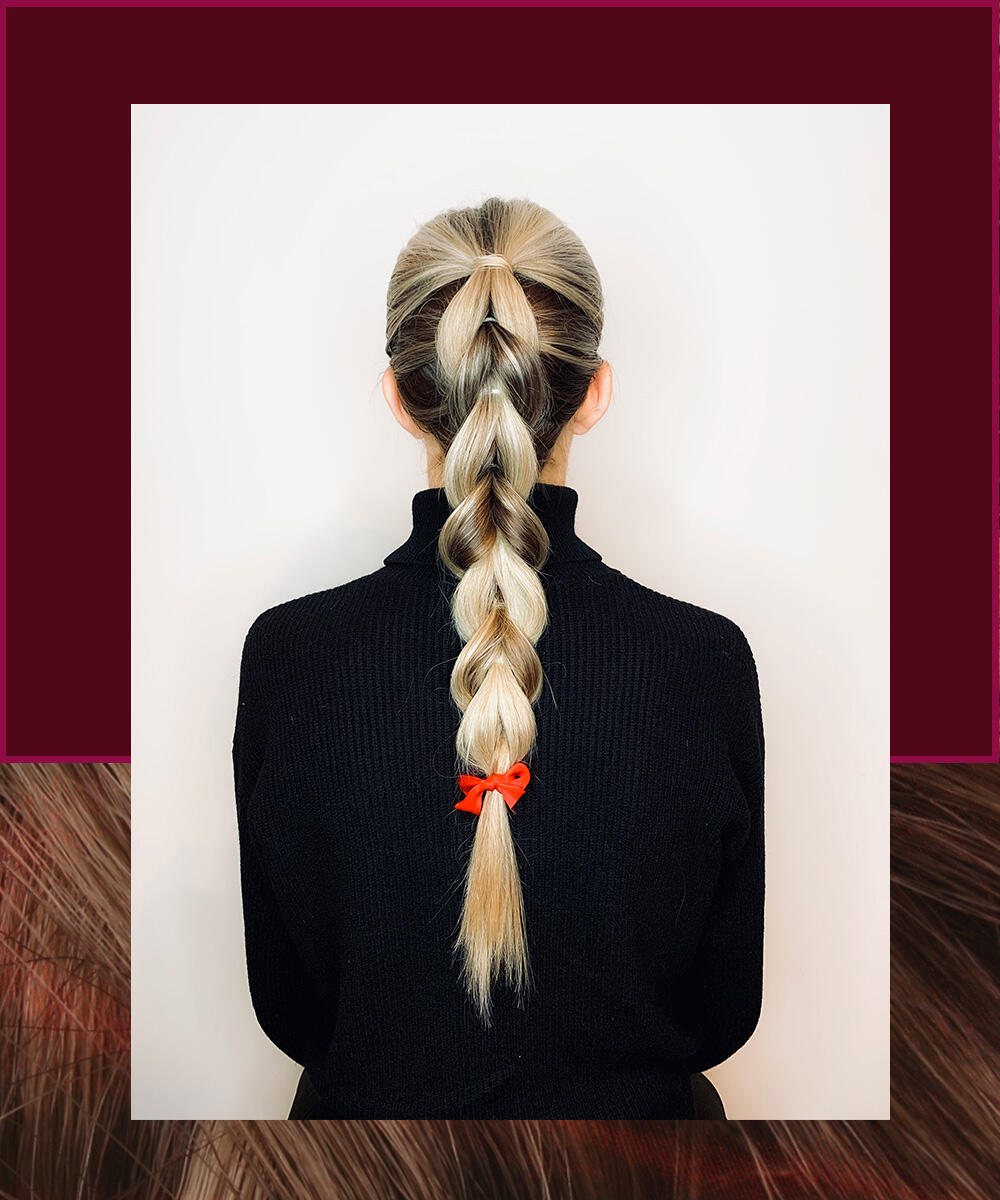 Make it both, please!
A pull through braid is like a hybrid between a super fast ponytail and a braid.
1. Put your hair in a regular ponytail at the height you want.
2. Divide the pony into two equal parts. Make an upper and a lower part. Use a hair tie around the first part and make a loop. Pull the lower part through the loop so that it ends up in front of the loop.
3. Repeat all the way down.
4. Secure with a hair band. AND YOU'RE DONE.
PS. For a chic 'undone' look, pull a little on both sides of the braid.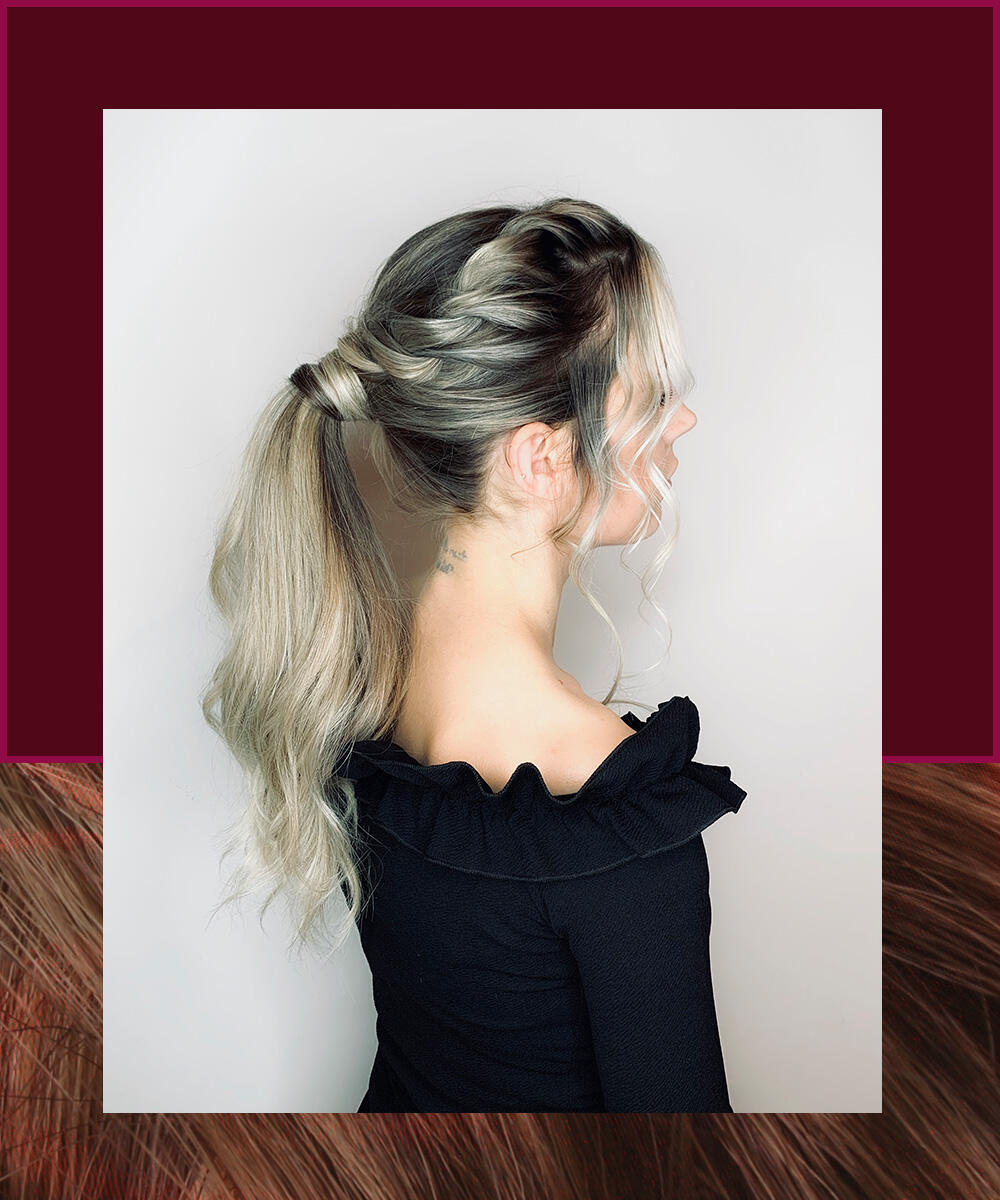 Twist it real good
Make a ponytail with a twist!
1. Divide your hair into a middle part
2. Use a volumizing powder for added fullness and texture
3. Make a triangular section approx. 3-5 cm from the middle part and leave some hair strands to frame your face
4. Divide this section into two parts and twist the lower section over the upper section
5. Make a new section of the hair in the upper section and then, with your other hand, add a new section to the lower section and twist again
6. Repeat until you reach the back of your neck and create a ponytail.
7. Give the braid a sloppy look by pulling a little on the sides to add fullness. Take a small section from the ponytail and twist it around the ponytail and secure with a bobby pin.
8. Add heat protection to the pony and use our 38mm curling iron to make big curls. Allow to cool before brushing.
9. All done! Take a photo and tag us @rapunzelofsweden so we can see the results!
If you want to twist on both sides, remember to properly secure the first twist before starting on the other side.