Create your festival look now
Do you need inspiration for how to create that summer festival look, away or at home? Here we list some hairstyles that are quick and easy for you to fix.
Wig it out
Do you want to change your length, colour and style just for a day? Rapunzel's synthetic wigs are your answer! You can create a new look every day and adapt your hairstyle to suit your mood.
Space Buns
The hairstyle that's become all the rage in the last year, and we understand why! A simple hairstyle that's perfect to wear to summer festivals. Works equally well in a full and half do. Do you want a fuller-looking hair bun? Use a Rapunzel Hair Scrunchie.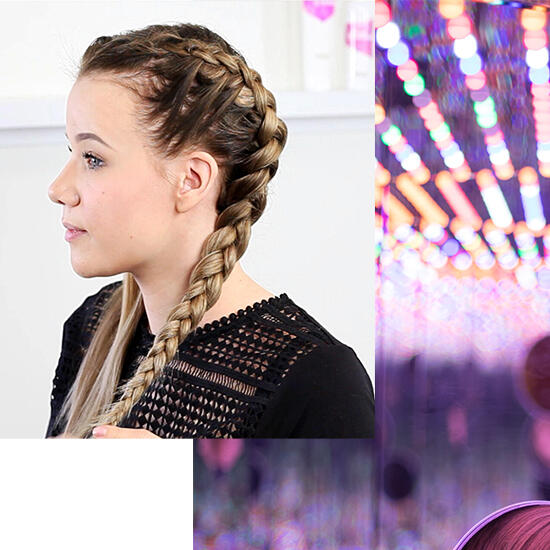 Boxer Braids
Braids are perfect for festivals! Keep it simple or braid in highlighted hair, spray with temporary colour, add some glitter, or adorn with flowers. A look that's a winner in the summer!
Glitter Hair
Everyone knows that this year's hottest festival trend is glitter! Take it to the next level and add it to your hair. Slick back with glitter? Glitter buns? The possibilities are endless! For best results, start with the parting and work your way down.
P.S. To get the glitter to stay, mix it with hair gel and comb into hair.
Unicorn Hair
Pastel hair is here to stay for (at least) one more season! You can insert highlights with tape-on extensions. In that way, you can weave different colours to maximise the effect.