Bangs
This season we're copping a signature style move from "it" girls Alexa Chung, Zooey Deschanel and Selena Gomez: a bold bang.
The Curtain
The perennially fashionable "curtain" bang is in again this season. A little longer than the gringe (think just above the jaw), it pairs with loooong lengths for a spot-on look for fall. Works great parted for a face-framing effect.
The Gringe
From the catwalk to the sidwalk, we're seeing a resurgence of 70s style - and hairstyles are no exception Dare to try super long lengths paired with a gringe (grown-out fringe).
The Full Fringe
A slightly shorter variant of the gringe - fuller and a little more daring. Totally straight, and even more striking with a blunt cut. Ideal for long lengths.
Side Swept Bangs
The perfect beginner's bang.
Ask a stylist:
What should you think about before getting bangs?
There are a number of things to take into account before you make the cut. Take a look at your hairline, any cowlicks, and the shape of your face. If you have a high hairline, a strong cowlick or a short, wide facial shape, you may want to skip bangs or let your hairdresser help you. A strong cowlick, or curly/wavy hair may mean that you'll need to spend time styling with a hairdryer or straightening iron.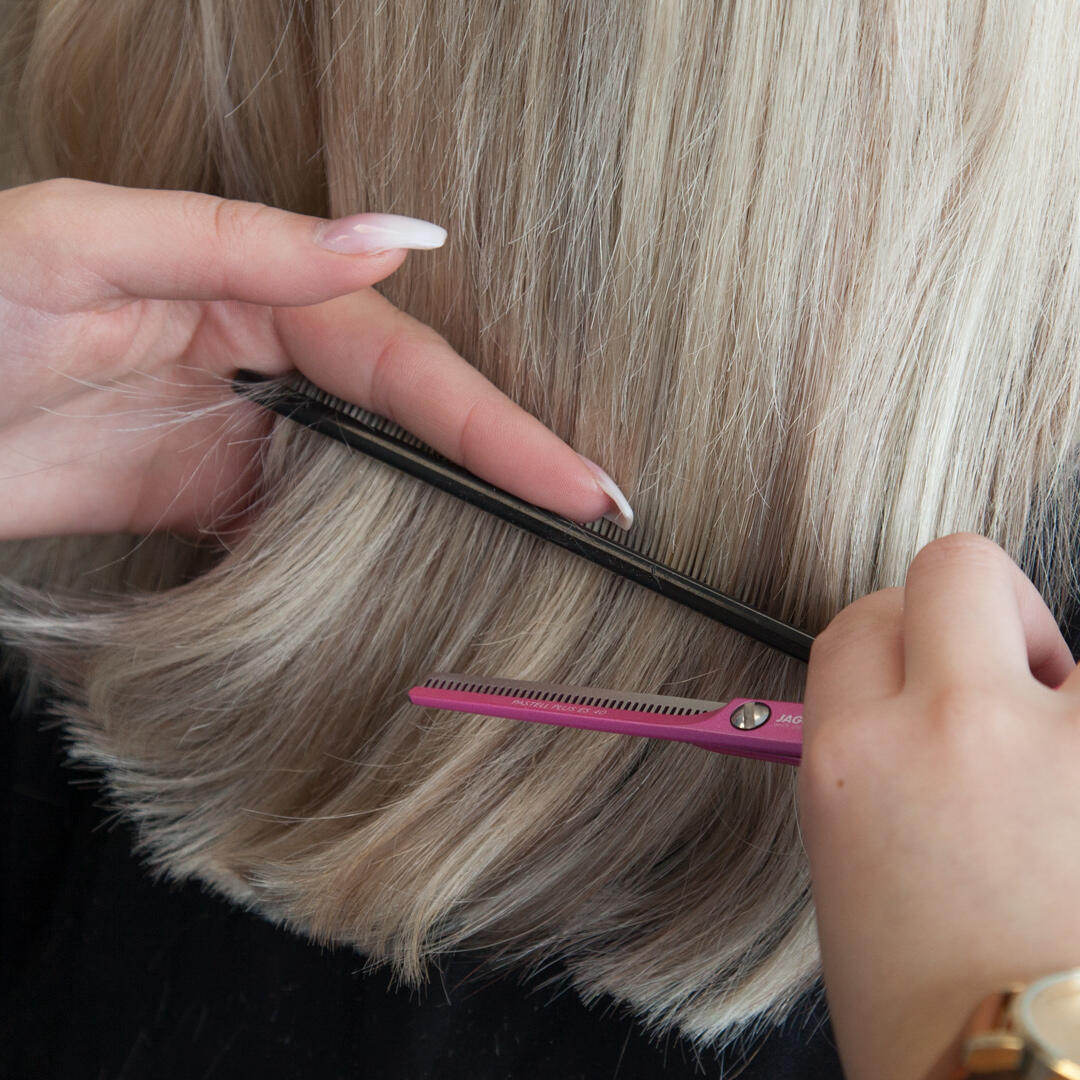 Which bang is best for which face shape?
ROUND
Go for: side bang
Like: Emma Stone, Kirsten Dunst, Jennifer Lawrence.
HEART-SHAPED
Go for: Thin, layered bangs
Like: Halle Berry, Kerry Washington, Reese Witherspoon
OVAL
Go for: Straight-across bangs
Like: Rashida Jones, Beyoncé
SQUARE
Go for: Brow-length fringe
Like: Keira Knightley, Olivia Wilde, Angelina Jolie