Wear this spring's most stylish braids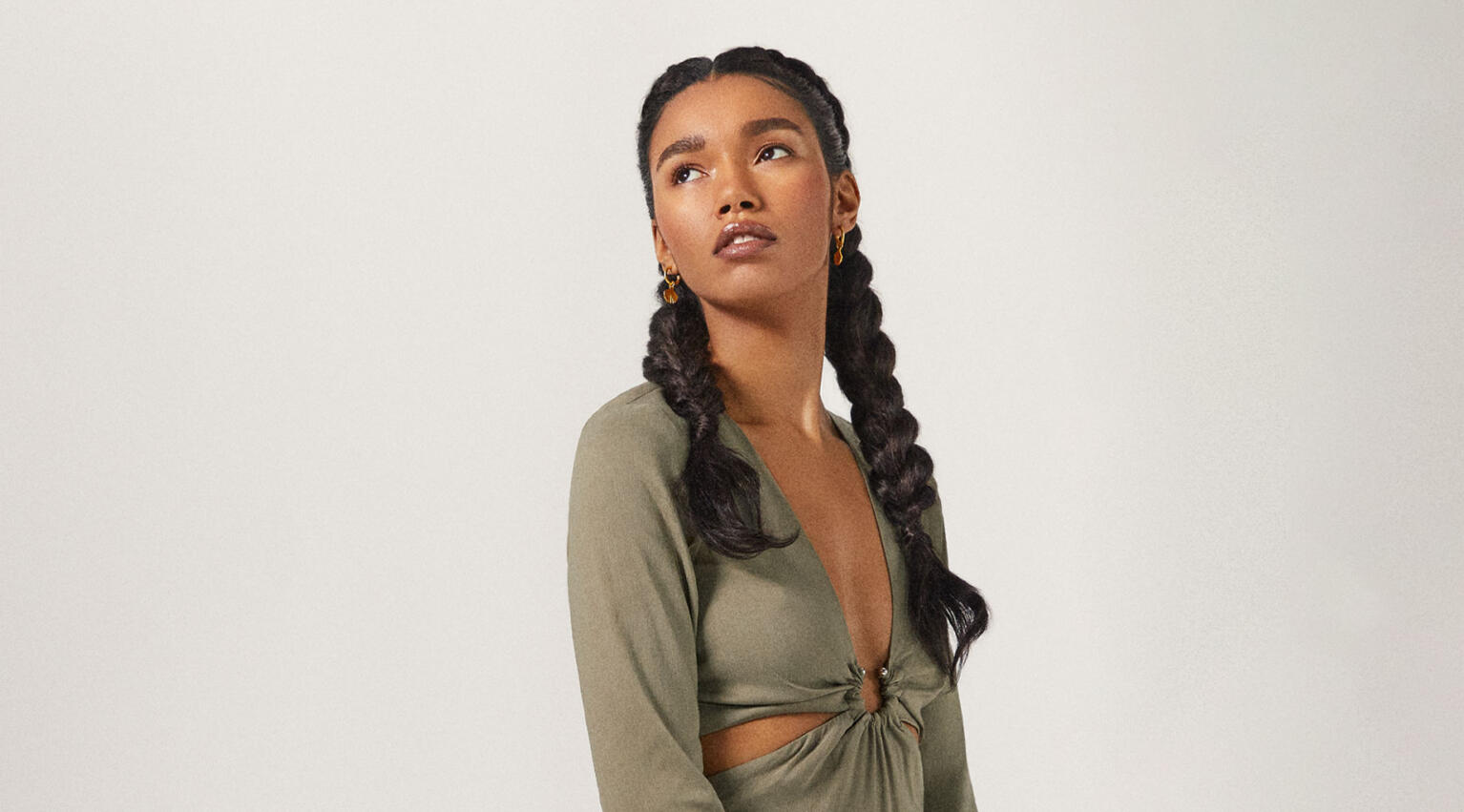 Messy, boho, fluffy, fishtail, French or Dutch braid for everyday wear or a party... the classic braid can be varied in endless ways. Let's pay tribute to the trendy and practical braid! Is there any other hairstyle that can save a bad hair day or is better suited for spring and summer?


Let's get fishy – fishtail braid
To succeed in creating a lovely fishtail braid, being well prepared is key! It's important to have well-brushed hair, without knots and tangles. However, if you have very fine and smooth hair, it may be easier to use dry shampoo or salt water spray. If you have permanent extensions, avoid applying the product too close to the attachments.
Divide your hair into two equal-sized sections
Take a portion of hair from one of the section's outer layers, cross and insert it into the other section.
Repeat the process on the other side and continue by alternating with each side.
Fasten with a hair band and secure with hairspray.
The fewer the portions of hair you have to work with, the tighter the braid.
Tip! Fasten the hair with a hair band before you begin braiding.
Difficulty: RR
Duration: 10 min
Good to have: Brush, salt water spray, hairspray, hair band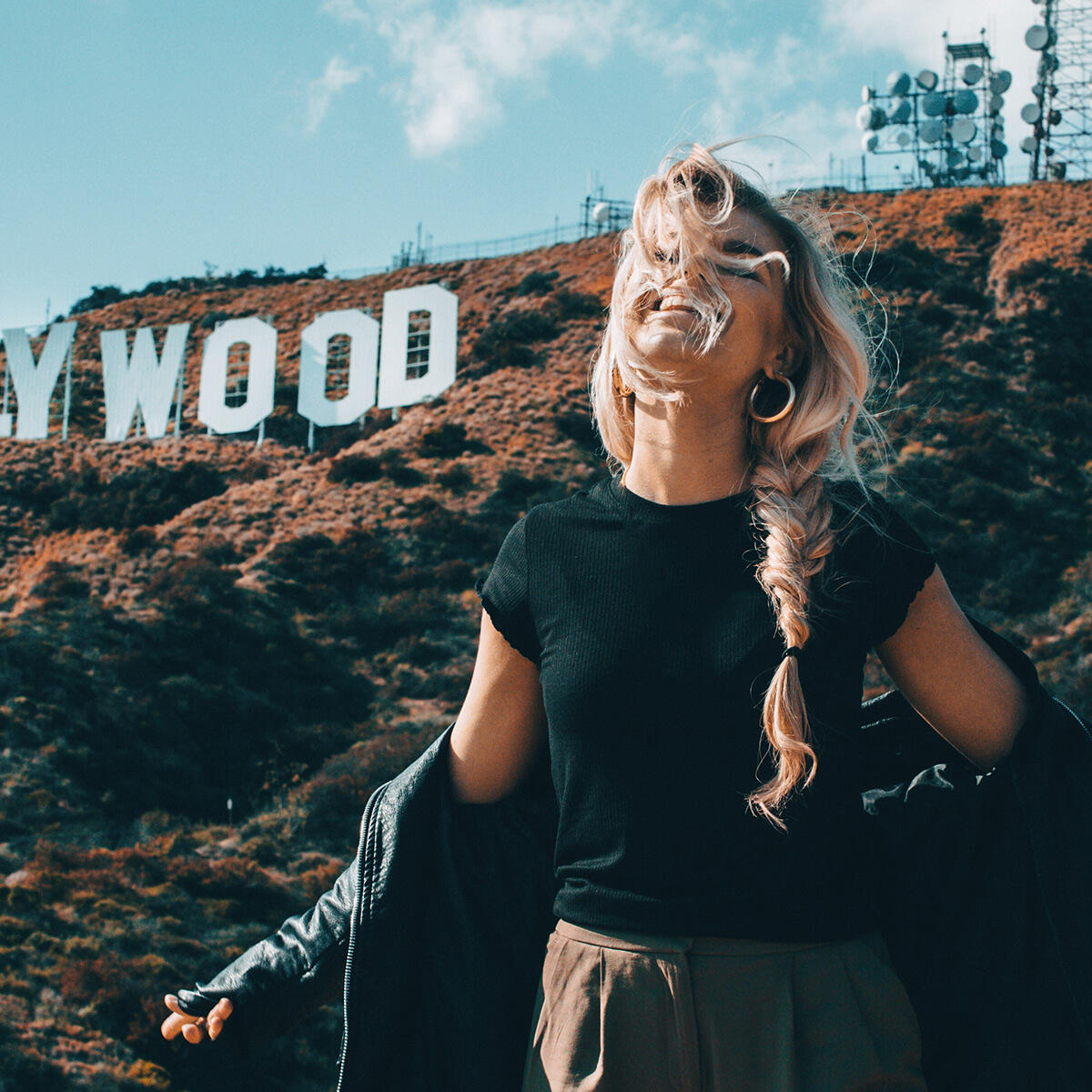 Mess it up – Messy braid
The messy braid, or why not braids, is actually suitable for most occasions. There's really no right or wrong here, but the main rule is: the messier, the better! The messy bohemian braid is the perfect way to make unwashed hair look trendy. But it's also a really beautiful and unusual party hairstyle. Or why not as a wedding hairstyle?
Begin the braid roughly at the middle of the head
Start with a small amount of hair, then build on it and work your way down
Fasten with a hair band
Pull out smaller clumps from the braid for a messy, bohemian look
Secure with hairspray and decorate with hair accessories according to style and taste.
Tip! Try a messy Dutch braid - it's like a regular braid but with the sections placed under each other instead of over.
Difficulty: R
Duration: 7 min
Good to have: Hair spray, bobby pin, hair accessories
Wear it like a crown – the crown braid
The crown braid, the Heidi braid or the Margareta braid. A favourite with many names! A go-to braid among celebrities, but also a classic hairstyle that looks far more advanced than it actually is. As stylish as a tight braid and as classic as a messy bohemian.
Begin by dividing your hair into two equal-sized sections
Create two braids, one on each side.
Place one braid over the head and fasten with hair grips.
Place the other braid on or next to the first braid and fasten with a hair grip.
Take some portions of hair and secure the hairstyle with hair grips.
Tip! If you want to go up a level, you can try the French variant. Or go for the simpler option of braiding half the hair like a half updo.
Difficulty: RRR
Duration: 12 min
Good to have: Hair spray, bobby pin, hair accessories
We recommend!
Do you also love braids? Easy Braid makes it easy to create a voluminous, stylish, long braid.