5 frequently asked questions about hair extensions
With our wide range of hair extensions, we want to give you the opportunity to find the hair that suits you and your needs. To sort things out and make it easy for you, we have collected the most frequently asked questions about hair extensions in one place. Start your hair extensions journey today, and make our passion yours!
1. How long does my own hair need to be?
In order to have hair extensions with a natural transition from your hair to the extensions, we recommend that you have at least 10cm hair of your own. If you already have long hair, do not despair, hair extensions give your hair new life. If you do not want to have long hair, you can also make it thicker or add fun colour effects.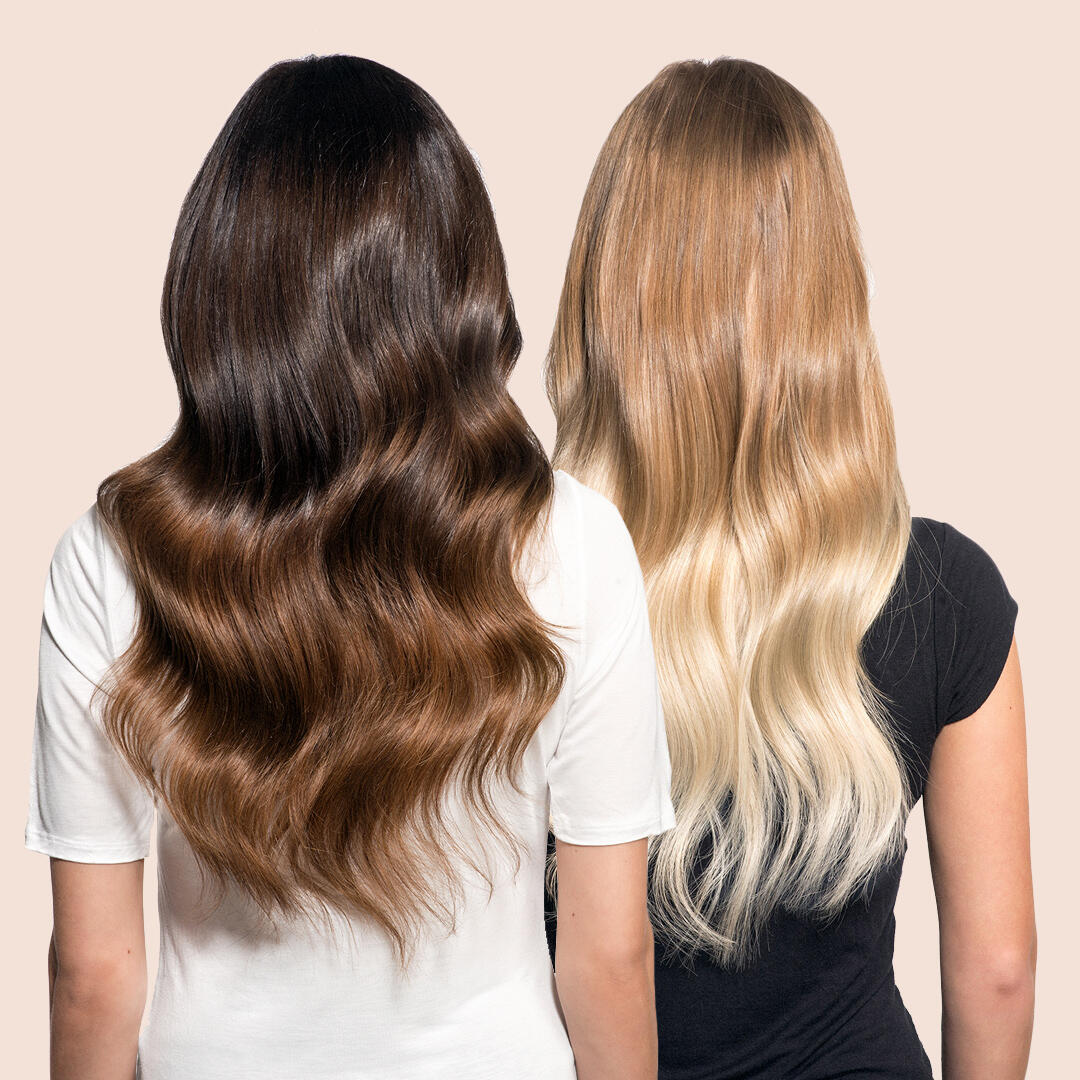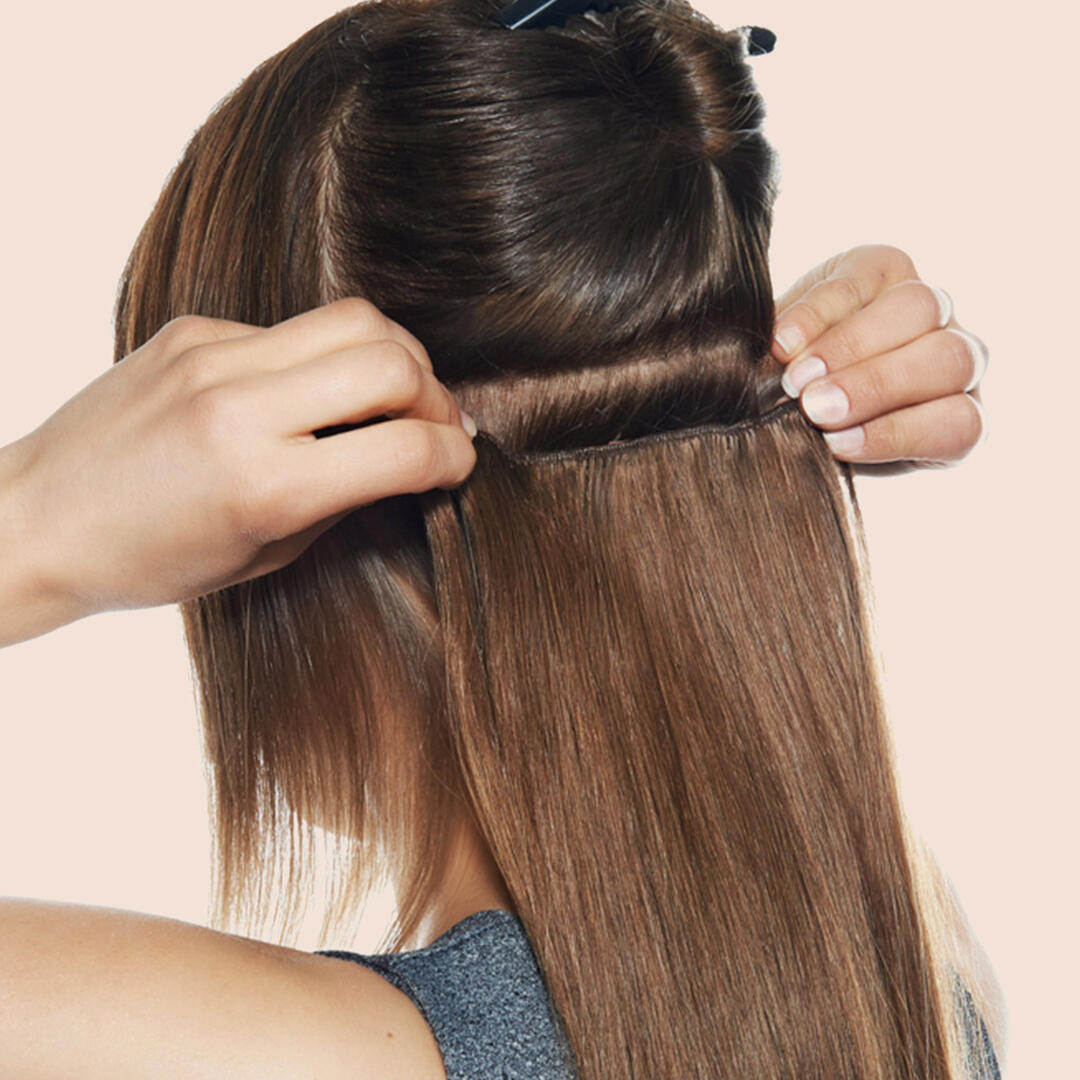 2. Which extension method should I choose?
How does your life look? Do you want extensions for a special occasion one evening, for a short period of time, or perhaps more permanent? Do you do a lot of sports and activities? At Rapunzel, we have developed several alternative methods to give you the opportunity to choose the method that suits you in your everyday life. There is quite simply something for everyone.
3. Which colour should I choose?
On our website there are pictures of all the colours and shades in our range. You can also order our colour ring to easily compare your hair with the colour of the hair extensions. If you feel that you need expert help then email a picture of your hair to our experts.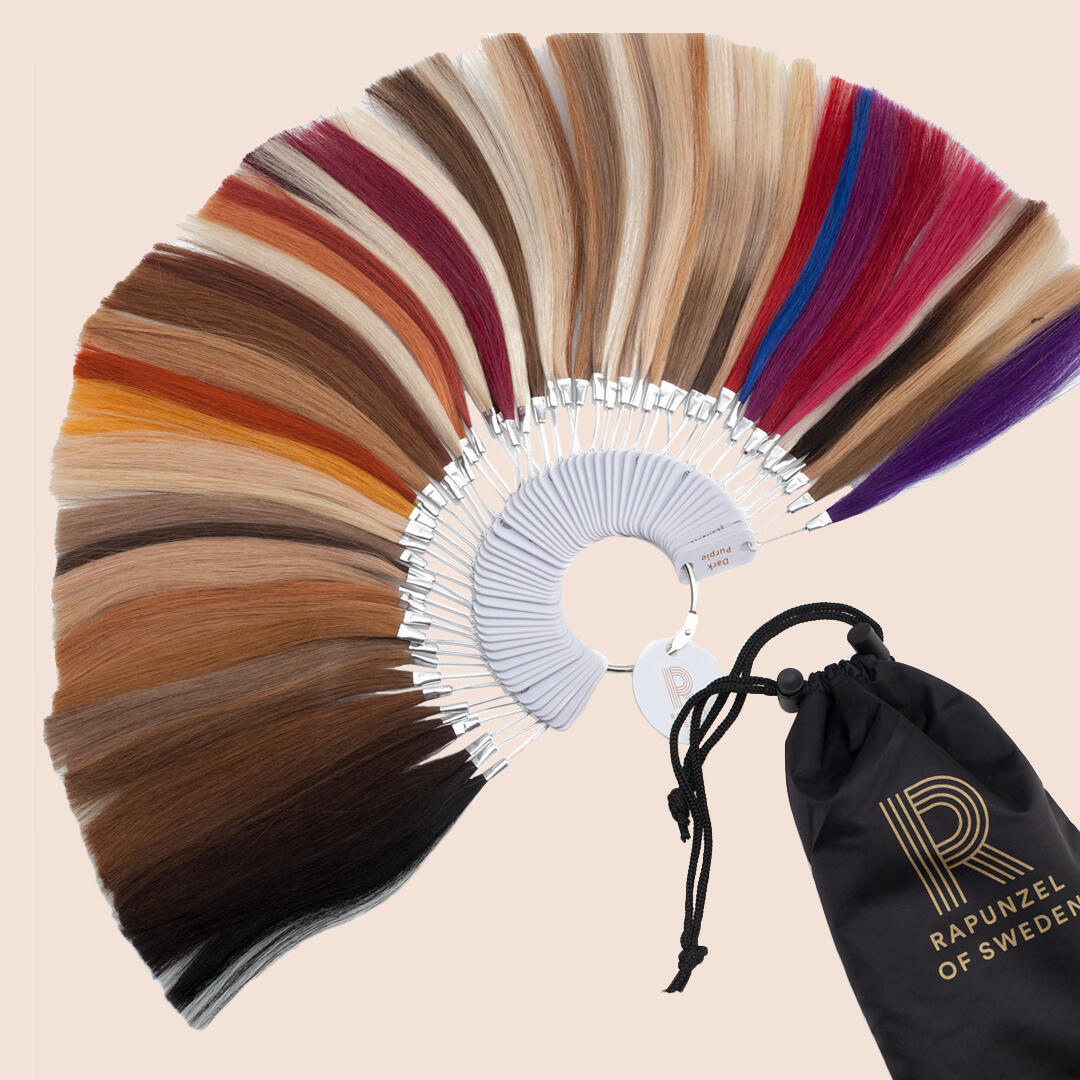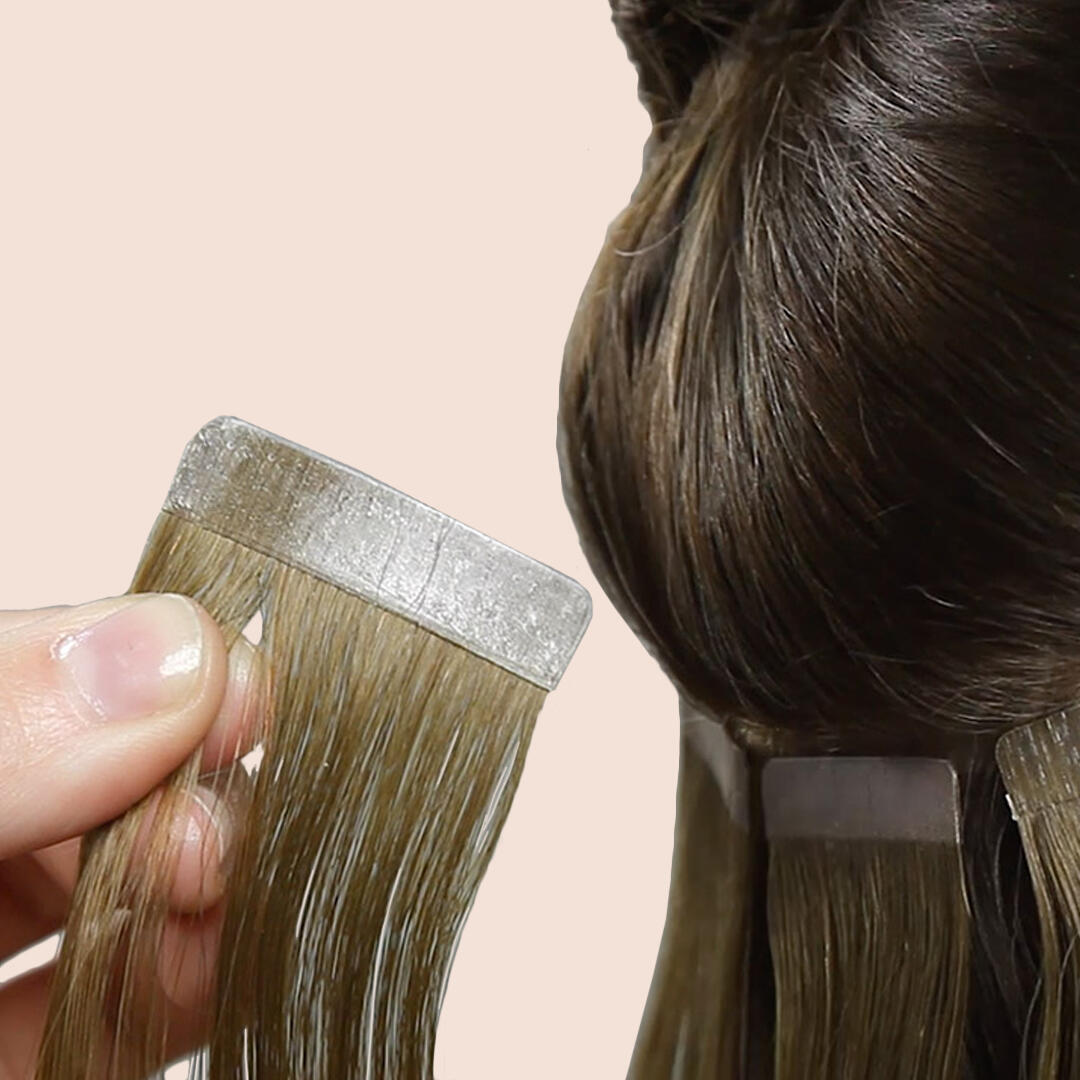 4. Can I attach my extensions myself at home?
Absolutely! We have all the tools you need in order to easily create the look at home. Our Clip-on method is very easy to attach yourself. Even the other methods of attaching hair are not difficult but may require an extra pair of hands, especially for the attachments at back of the neck. Enlist a friend to help! If you still feel unsure you can always get in touch with us for help. Our experts are there to help you on weekdays between 9am and 5pm.
5. My color isn't available!
Even though we have over 60 shades in our selection, occasionally there may be a color combination that we simply don't have. If that happens, you can easily mix your own effect loops using solid colors. Here's a guide:
Mix & Match
Mixing extension colors is an easy way to get gorgeous color effects and highlights.
Here's how: Tape-in extensions
Buy two or more packs of different shades.
Attach one color underneath, and another color on top.
Mix and match as you like. Done!
Here's how: Nail hair/Stick hair
Buy two or more packs of different shades.
Attach the hair extensions based on how you want your color effects to appear.
Some people prefer to place every other color and every other loop on each pass. Others mix color on solid rows and use different colors every other pass.