Get a free online consultation
You can always email us to book a hair extension consultation completely free of charge. We'll help you to choose right! Right colour, right length and right method – all according to your vision!
Send your picture(s) to consultation@rapunzel.com and we'll help you! We'll look at what you're aiming for (please send some inspo pics) and create an image of what Rapunzel can do for your hair! You'll receive advice on the best method for your hair, together with care instructions.
If you live in Stockholm, Gothenburg, Malmö or Helsinki, you are welcome to visit one of our salons. And book a consultation in person! Read more here.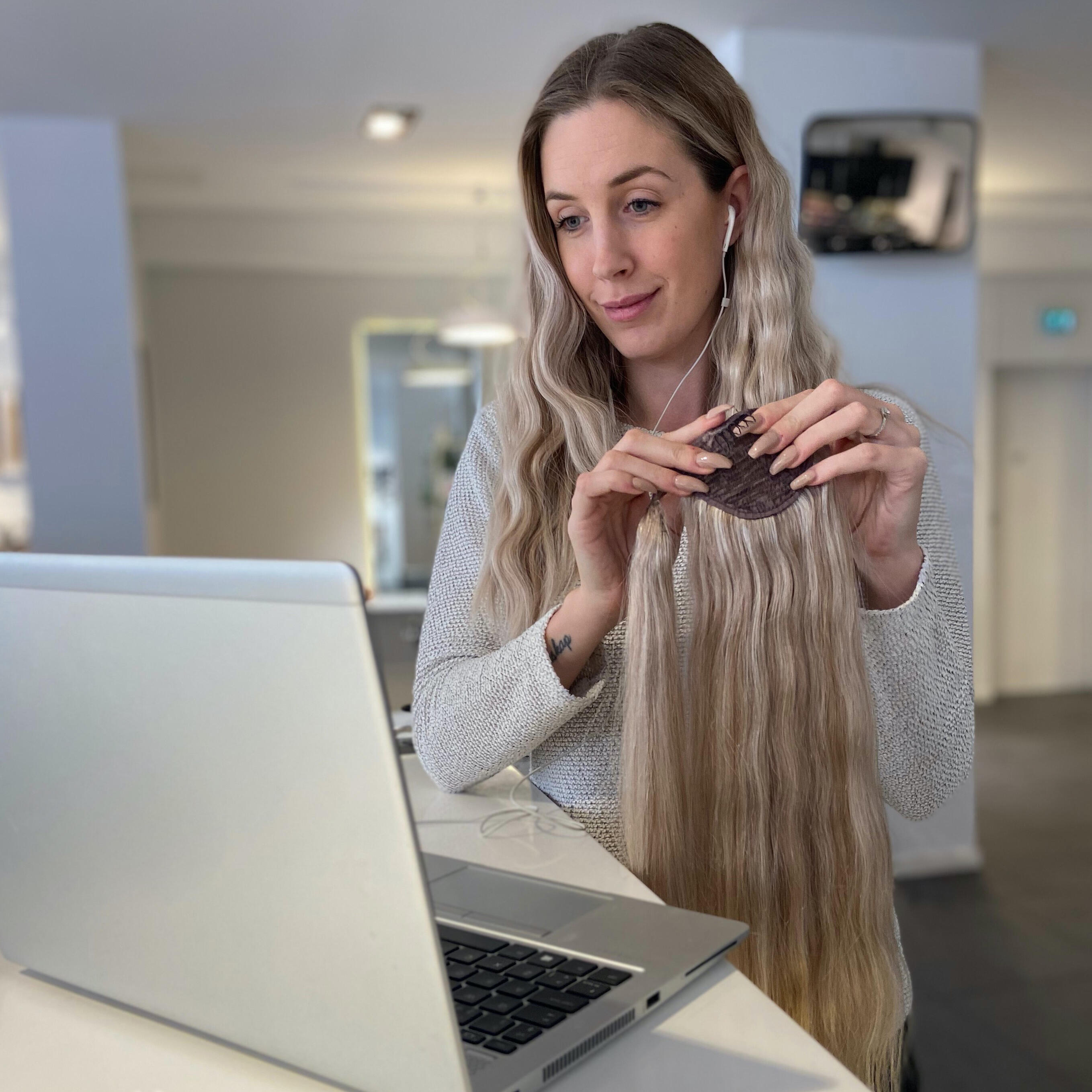 This is how:
1. Let your hair down and take a pic from behind
2. Take a hi-res pic
3. ... and ideally, it should be centred.
4. Send your pic to consultation@rapunzel.com
Preferably, take the pic in natural daylight with your hair down. In order for us to give the best possible advice, it's important that your pics are as lifelike as possible.
Here are a couple of tips to taking a great photo:
The photo is not too dark
... or too light
The photo is taken without a filter
The photo is taken within close range
The photo is in focus
Please indicate...
- The context within which you wish to use the hair extension and the duration
- Your hair type
- If you're after thickness or length
- … and your expectations of the hair extensions!