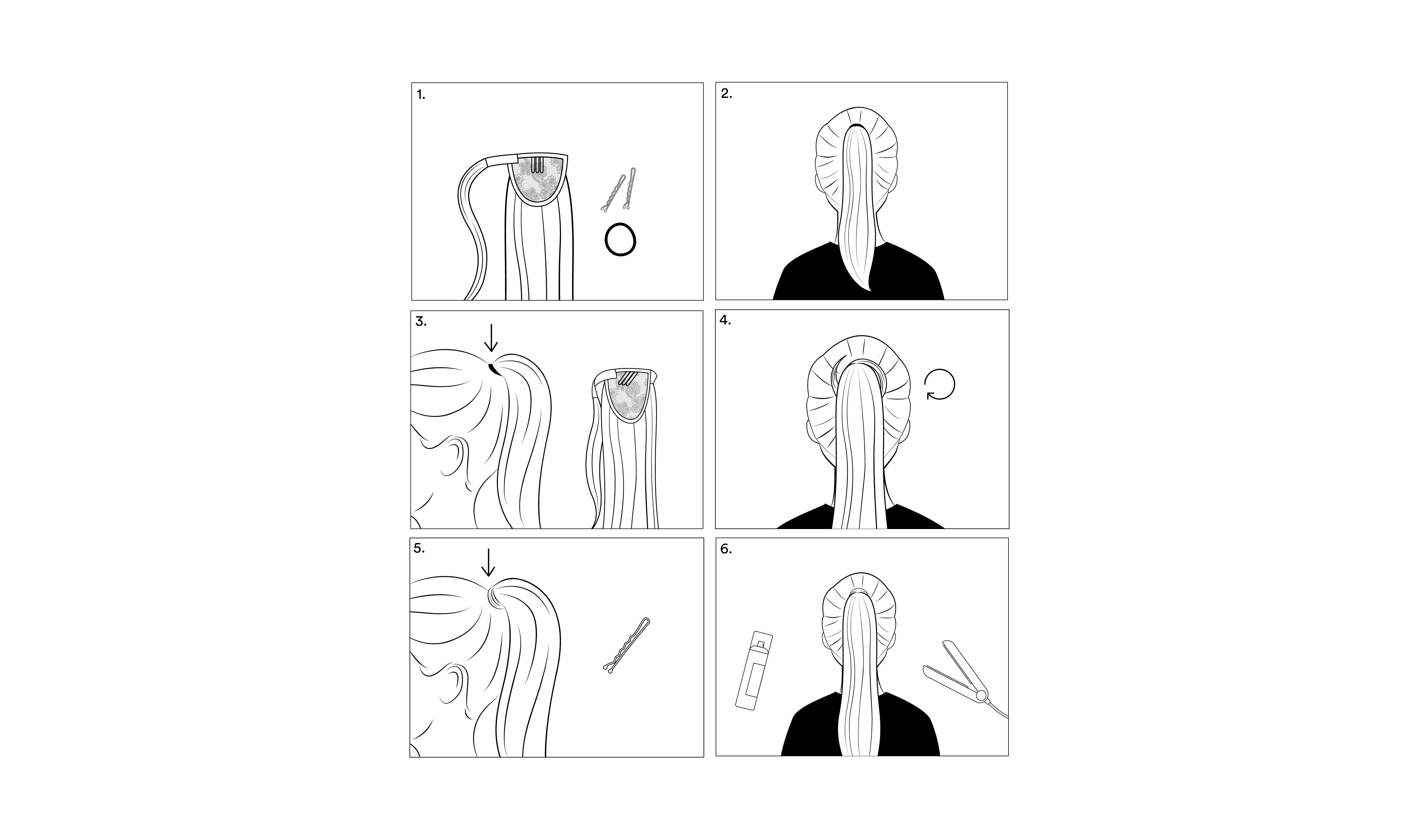 1. You need a Clip-in Ponytail, a hairband and hairpins.

2. Tie your hair up in a ponytail at the desired height.

3. Attach Clip-in Ponytail by inserting the small comb under the hairband of your own ponytail.

4. Attach Clip-in Ponytail to your own ponytail with the Velcro strap and wrap the hair around it so that the hairband is not visible.

5. Secure the hair with pins.

6. Style as desired!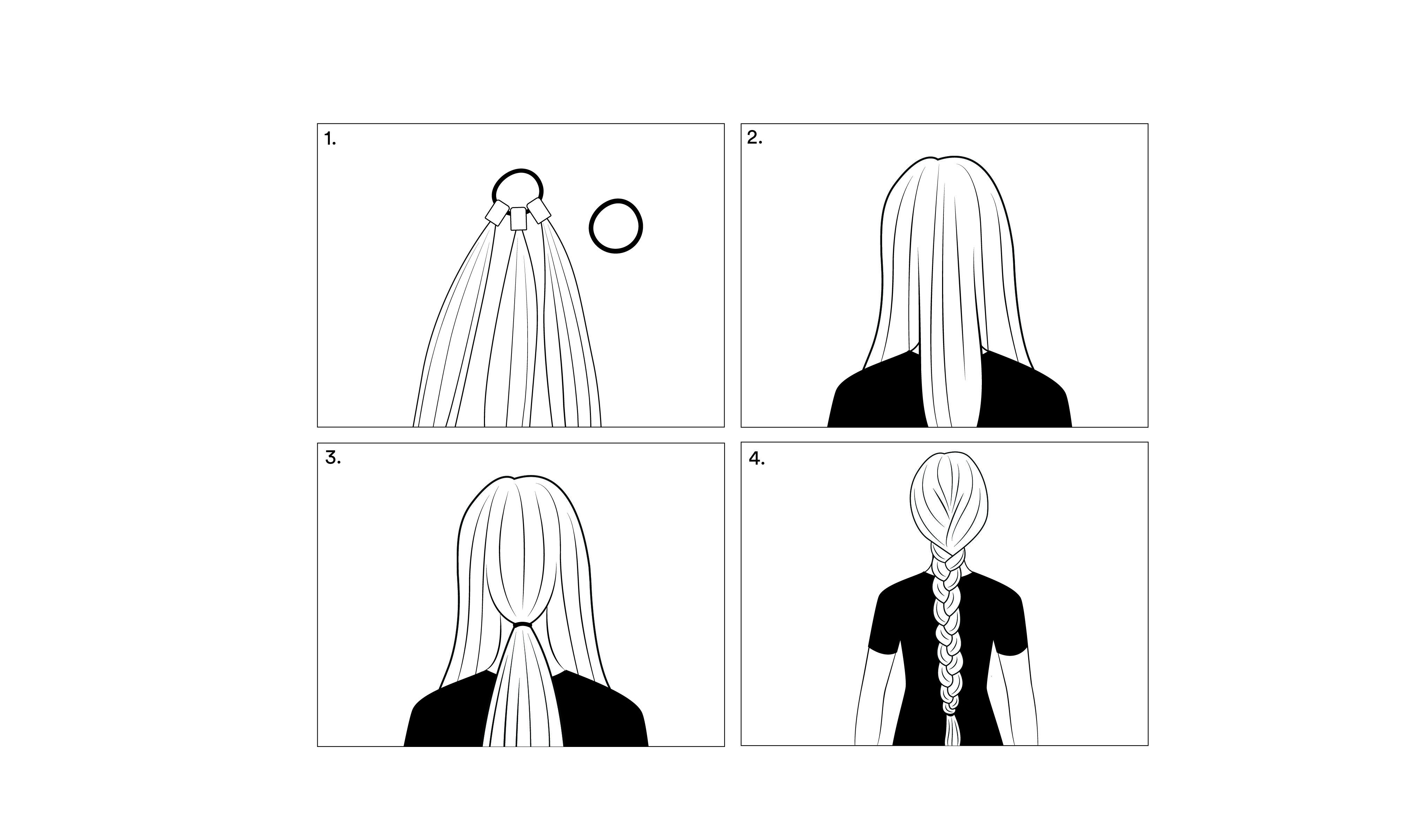 2. Divide your hair into three sections, or more if desired.
3. Attach Easy Braid with the hairband to the middle section of your own hair.
4. Braid the Easy Braid as desired into your own hair, and secure with a hairband.