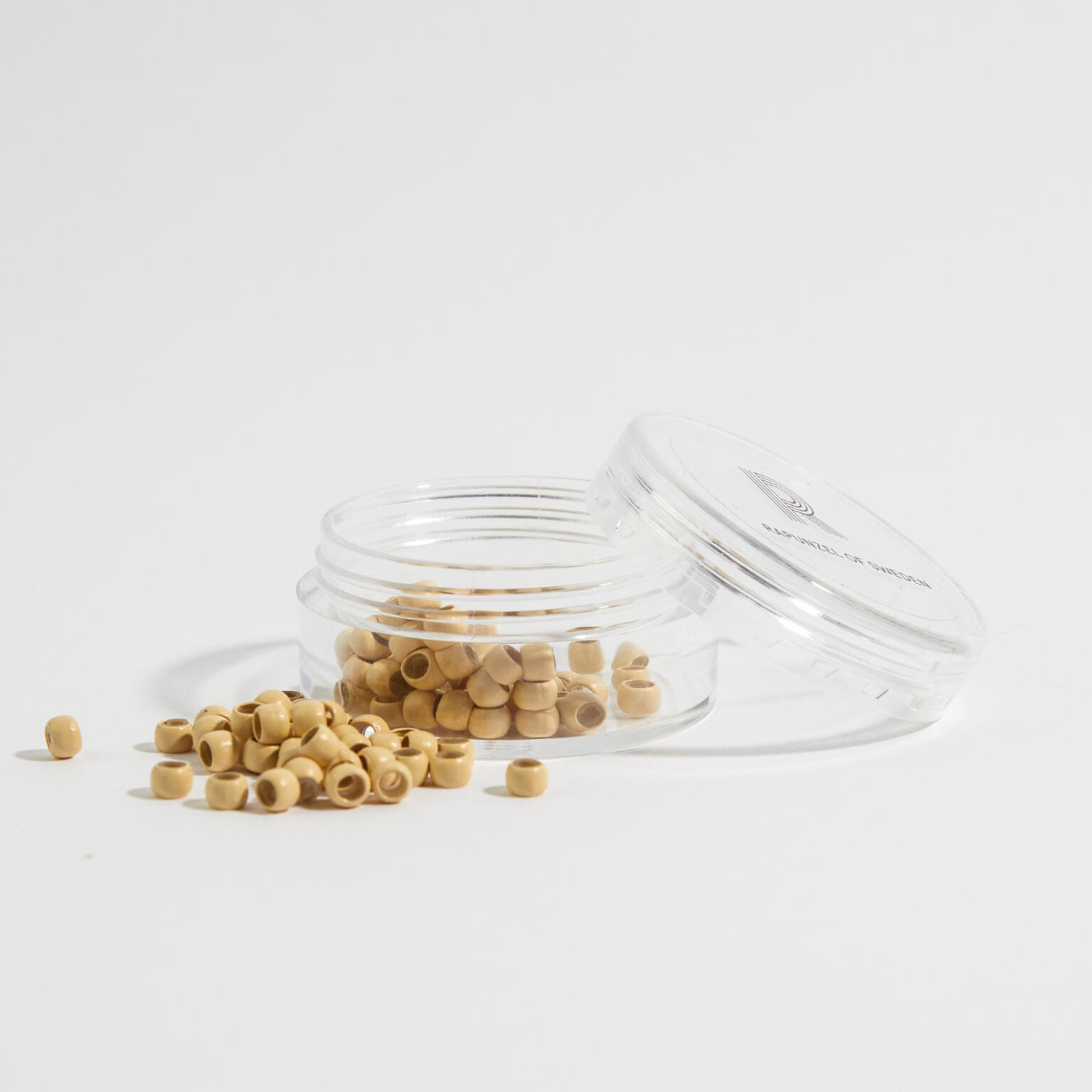 Nanorings for inserting weft. The very small rings have a protective layer of silicone on the inside, which makes them gentle on your own hair. The rings come in five different colours, so you can easily match them with your hair colour. With the beaded weft method, the rings are barely visible and give a natural-looking result.
Quantity: 100 pcs.
Size: approx. 3 mm in diameter
Other: may contain nickel
Before insertion, you should wash your own hair with Rapunzel shampoo and conditioner. Avoid using conditioner close to the scalp and do not use styling products. Ensure that the hair is completely dry before insertion.
Create a horizontal parting. Measure and cut the weft according to the length of the parting. Secure the ends of the weft by resealing the edges so that the hair does not detach from the weft. Do this with a small drop of glue or with a needle and thread.
Thread the microrings or nanorings onto a loop or hook.
Take a section of your own hair using the loop/hook. You should feel some resistance, otherwise you have taken too little hair on the hook and the hair may slip out.
Press the ring together using the pliers. Press quite firmly. The micro-ring should become almost flat.
Continue to attach the rings along the parting. The gaps between the rings should be about the same as the width of the hair sections you pass through the rings.
Use hair clips to attach the weft along the parting.
Release your own hair and brush gently. And you're done!
Read more about how to change and remove beaded weft here.